The information of dental clinics in Hanoi is shown in this below article!
Vietnam has established itself as a popular destination for dental tourism in recent years. With a reputation for offering high-quality dental at a fraction of the cost of Western countries, dental clinics in Hanoi has become a top choice for patients seeking affordable dental treatments such as dental implants, crowns, and root canals. The city's modern dental clinics are equipped with state-of-the-art technology and staffed by highly trained dentists who often speak English and have international qualifications.
Overview of Hanoi
Hanoi is the capital city of Vietnam, located in the northern part of the country. It is the second-largest city in Vietnam after Ho Chi Minh City and has a population of approximately 8 million people in its metropolitan area.
Hanoi has a rich history and culture, with influences from Chinese, French, and Vietnamese traditions. The city has been the capital of Vietnam for over a thousand years and is known for its beautiful temples, historic sites, and charming old quarter. Some of the most famous landmarks in Hanoi include the Hoan Kiem Lake, the Temple of Literature, the Hanoi Opera House, and the Ho Chi Minh Mausoleum.
Hanoi has a tropical climate with four distinct seasons, including a hot and humid summer season and a cooler and drier winter season. The city is known for its delicious cuisine, which includes dishes such as pho, bun cha, and banh mi.  
Why Get Dental Clinics in Hanoi?
Despite Vietnam's medical and dental tourism lagging behind other neighboring countries in terms of attracting inbound patients, the country's dentists possess exceptional skills and expertise. Hanoi, in particular, has a long-standing reputation for providing top-quality dental services to numerous international patients annually.
Top-tier dental clinics offering such services in Vietnam typically feature state-of-the-art facilities and cutting-edge technology, with their medical personnel often holding degrees and experience from esteemed institutions worldwide. In order to provide a comfortable experience for international patients, these dental clinics prioritize hiring English-speaking dentists and maintaining affiliations with globally-recognized organizations such as the International Congress of Oral Implantologists or the International Standards Organization.
How Much Do Dental Procedures Cost in Hanoi?
Despite the popularity of dental tourism in countries like Mexico, Europe, and Southeast Asia, many international patients remain skeptical about the quality of care and materials used in such procedures. However, this outdated perception is no longer valid in the age of modern medical tourism and easily accessible information on the internet. In Hanoi, the most reputable dentists use materials imported from the same top-notch manufacturers used by dentists in the patient's home country, ensuring high-quality care and peace of mind.
Costs are reduced since costs are far lower than at home, and patients benefit from these savings. For instance:
Dental procedures in Australia, such as dental crowns, root canals with posts and crowns, and dental implants with crowns, can be prohibitively expensive for many patients. 
For example, the average cost of a dental crown in Australia is $1,450, while the same procedure can be obtained from a Hanoi dentist for only $160. 

Similarly, a root canal with post and crown in Australia can cost $2,800, while the same treatment in Hanoi is only $700. 

Finally, dental implants with crowns in Australia can cost around $5,000, compared to only $1,450 for the same procedure at a Hanoi dental clinic. 
The affordability of high-quality dental care in Hanoi makes it a popular destination for dental tourism.
Top 3 Dental Clinics in Hanoi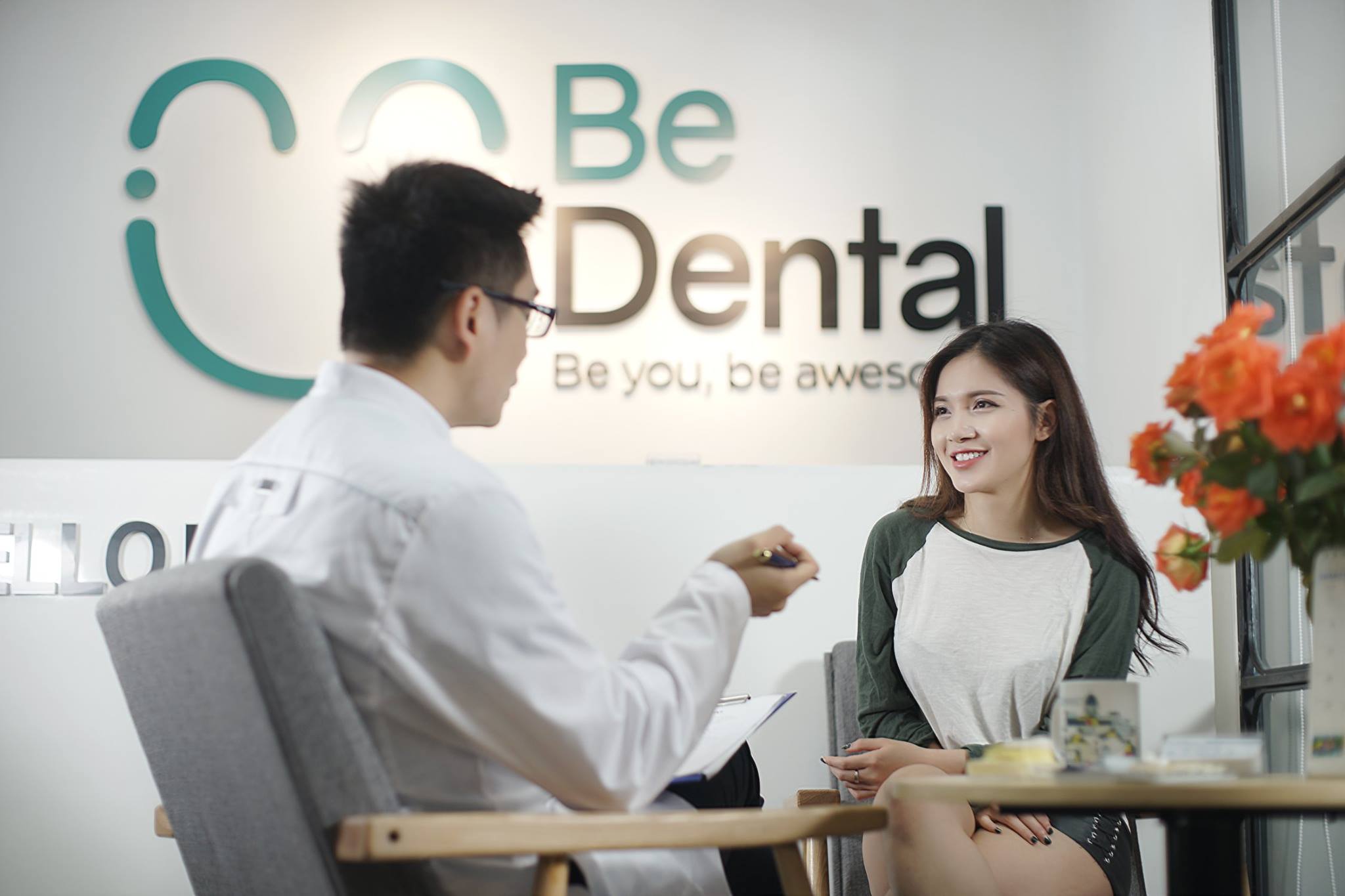 Address 1 in Hanoi: 7B Thi Sach St, Ngo Thi Nham, Hai Ba Trung Dist, Hanoi – 0934.61.9090
Address 2 in Hanoi: 98C Chien Thang St, Van Quan, Ha Dong Dist, Hanoi – 0934.61.9090
Booking Online: BeDental 
Serenity International Dental Clinic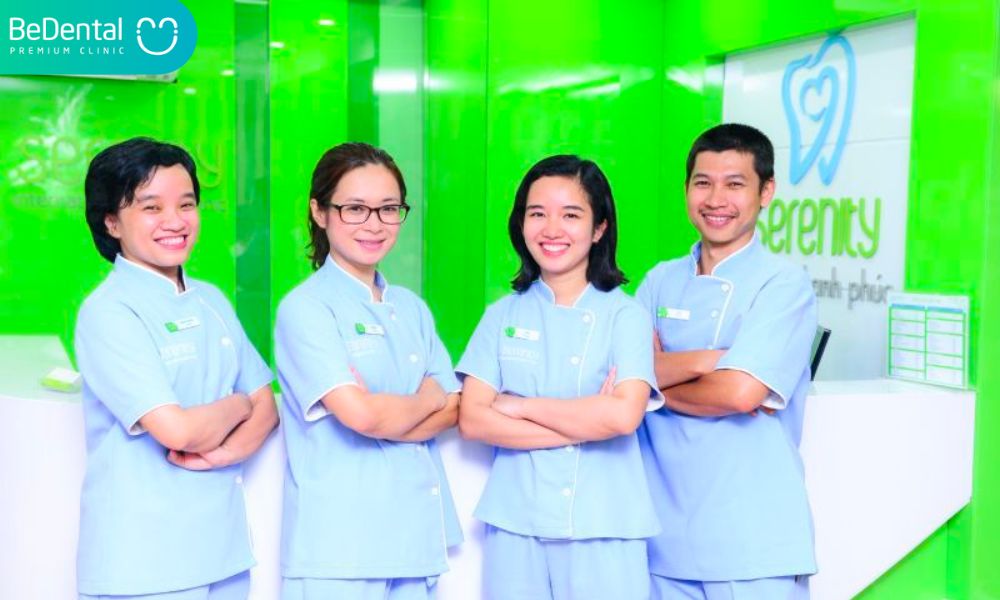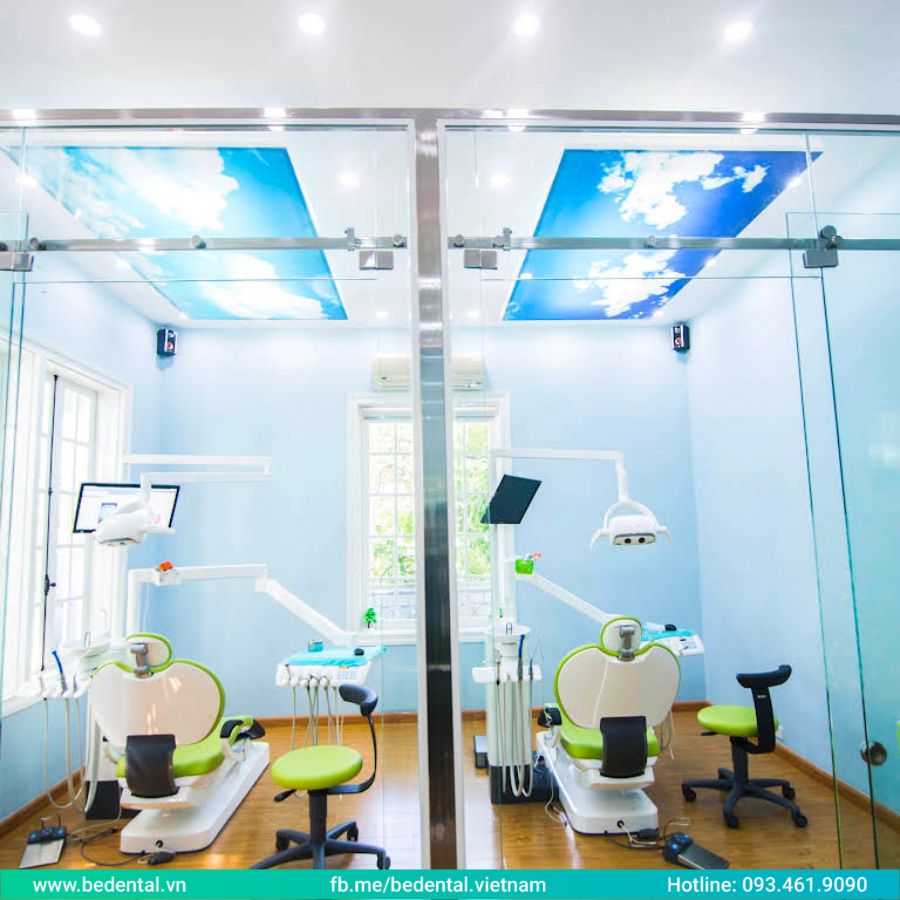 Address in Hanoi: 16 Chau Long St, Truc Bach, Ba Dinh Dist, Hanoi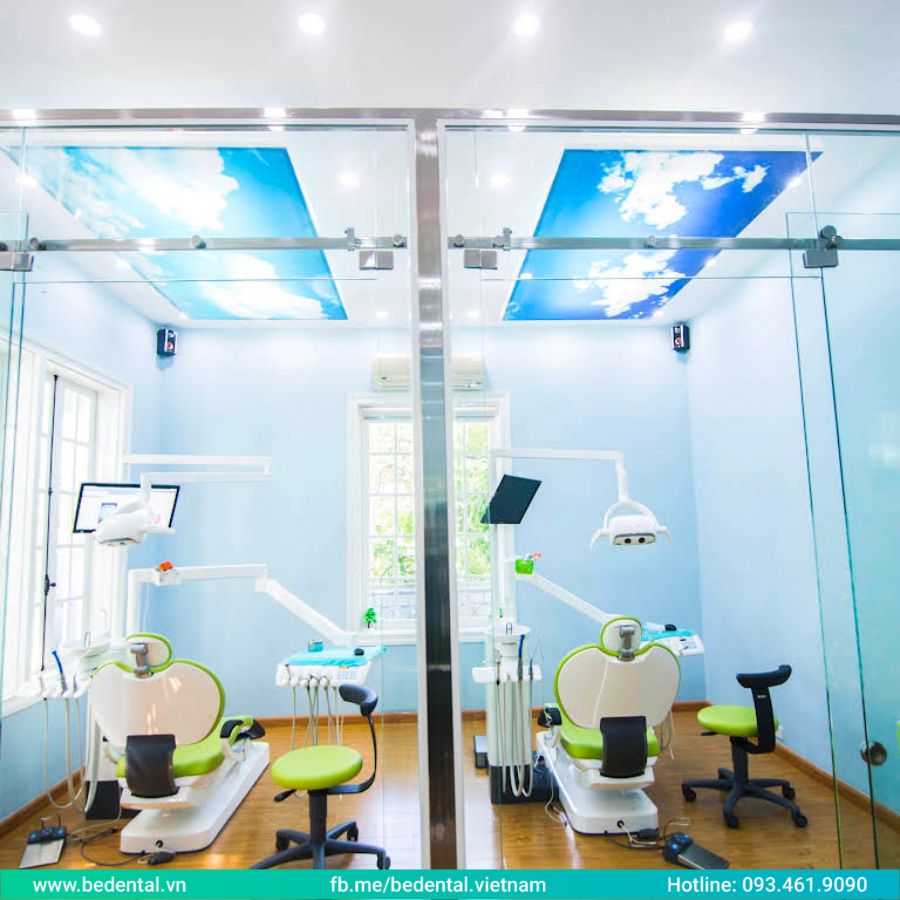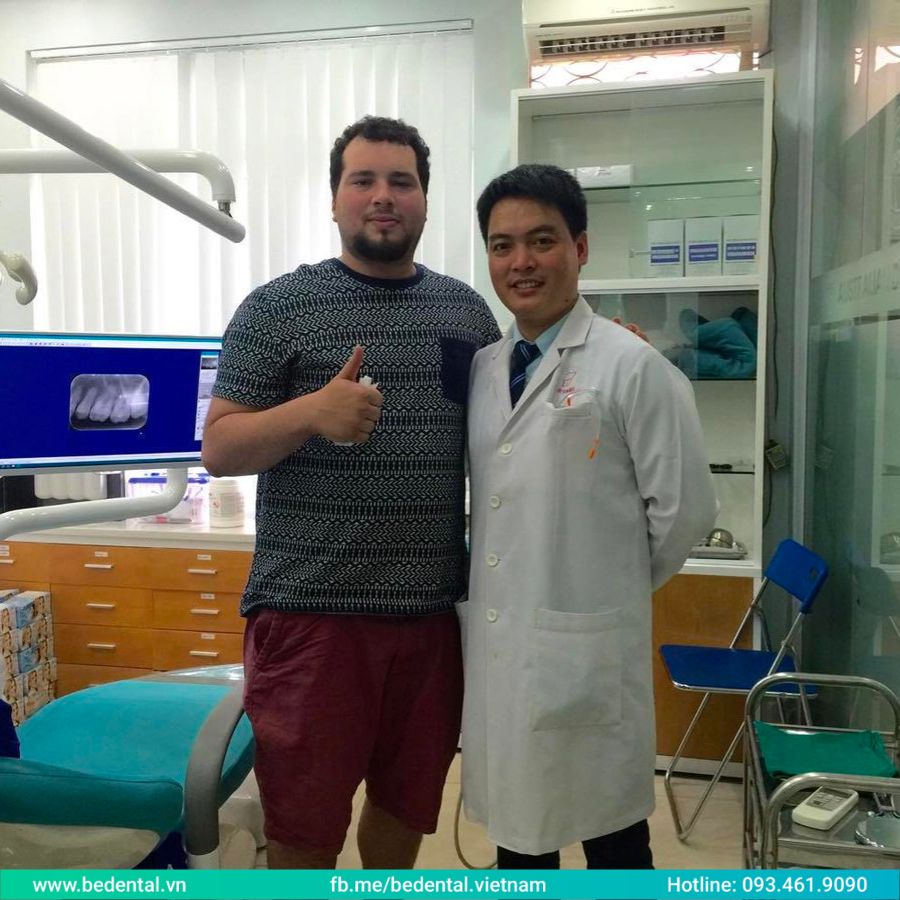 Address in Hanoi: 3 Nguyen Du St, Bui Thi Xuan, HBT Dist, Hanoi
When Is the Best Time to Get Dental Tourism in Hanoi?
Hanoi's dental clinics welcome patients all year round, except during major holidays such as Christmas. The climate in Hanoi is generally warm and humid, especially during summer, with the wettest months being from May to September. Conversely, the other months tend to be drier. Although winters in Hanoi are typically overcast and foggy, the weather remains mild throughout the season.
More
Chipped tooth: Causes, Symptoms and 4 ways to Handle
Periodontal disease and 12 common periodontal diseases
Teeth Whitening and 6 Noticeable Questions Should Know
Porcelain veneers: Where can you go for porcelain veneers in Hanoi and HCM city?
How to Handle 3 Types Of Dental Emergencies While Working Abroad
BEDENTAL - TOP STANDARD DENTISTRY SYSTEM
In HANOI
Address 1: 7B Thi Sach St, Ngo Thi Nham, Hai Ba Trung Dist, Ha Noi. - 0934.61.9090
Address 2: 343 Tay Son St, Nga Tu So Ward, Dong Da Dist, Ha Noi. (Nga Tu So Cross) - 0934.61.9090
Address 3: CC2 Tower  Nguyen Huu Tho St, Dinh Cong Ward, Hoang Mai Dist, Ha Noi. (Inside True Hope ) - 0934.61.9090
In HO CHI MINH
Address 1: 140 Nguyen Van Thu St, Da Kao, Dist. 1, Ho Chi Minh. - 0766.00.8080
Address2: 25, City Land urban area, Go Vap Dist, Ho Chi Minh - 0766.00.8080
Working: 9am - 9pm everyday