You could find a solution in porcelain veneers. If you're prepared for better dental health and a charming smile.
Advantages of porcelain veneers
The most common aesthetic procedure for addressing both cosmetic and functional concerns with your smile is porcelain veneers.
Veneers help:
Alignment: Straighten up any crooked or missing teeth. Moreover, veneers help you bite better and straighten your teeth.

Integrity of the tooth: Porcelain veneers cover up dental issues including cracked, chipped, or fractured teeth. You feel more certain and brighter when you grin.
Teeth discoloration: Porcelain veneers not only give you a white, dazzling smile, but they also whiten your teeth by removing stains, discoloration, and yellowing.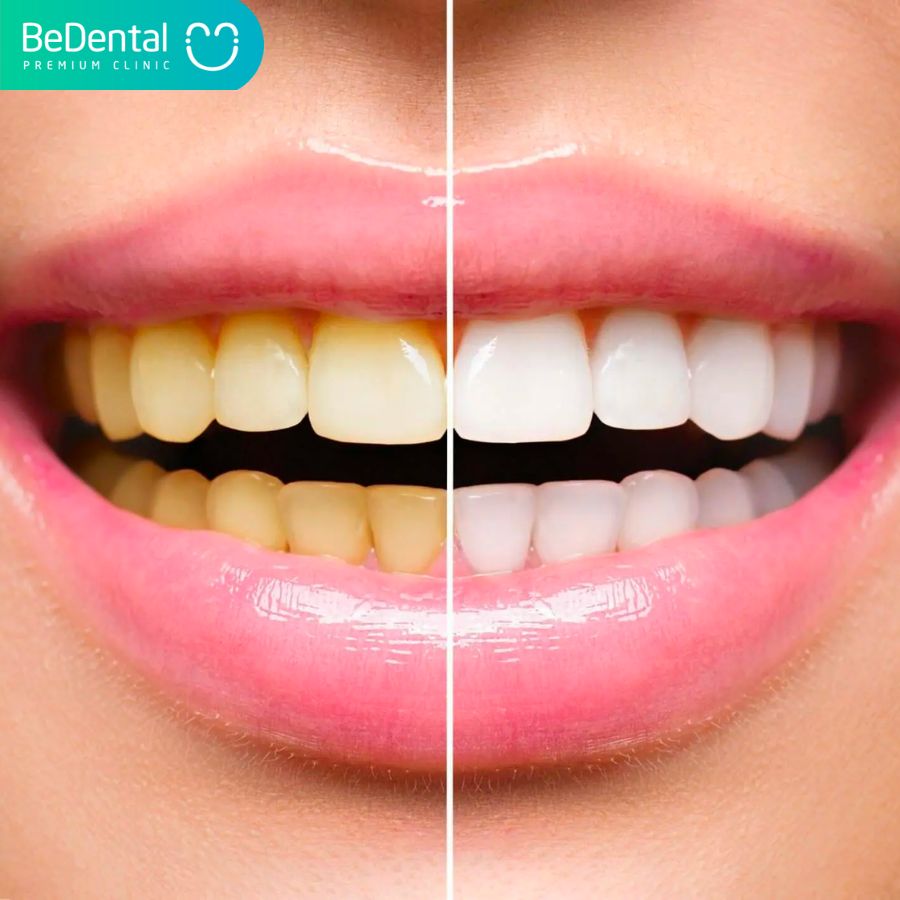 Disadvantages of porcelain veneers
Your dentist will remove some of the enamel from your teeth during the veneer operation to ensure that the veneers fit correctly. Your teeth may feel sensitive due to enamel loss. If your meals are hot or cold, it will be obvious from this. Your dentist could suggest many drugs and procedures to help you prevent these issues. You should visit your dentist if the medication does not relieve your symptoms.
You can experience some discomfort when having your veneers placed. Your mouth and jaw could get tired because of the opening. You ought to visit a dentist if you're in a lot of discomfort or have tingling in your fingers. Every step of the procedure would be painless, according to Dr. Thuy Nga of BeDental.
The gum tissues will need some time to become used to the new veneers, and you could experience a little gum sensitivity. Your dentist's thorough examination will identify the underlying cause of the inflammation. Remember to go to the check-up since it's important to find any issues from the procedure.
Veneers patients are more likely to experience trauma than the general population. This is due to the need to remove some tooth enamel. Your tooth's pulp might die if it is not carefully removed. It is always wiser to have your teeth crowned than to deal with such an event in order to avoid this.
It is advised to have porcelain veneers that closely resemble your teeth's hue. But, it's unlikely that the veneers will exactly match the color of your natural teeth. Before getting veneers, think about having your teeth whitened.
Porcelain veneers procedure
Before taking an imprint of your teeth to create a mold, some dentists will first grind your teeth down. The porcelain veneer will then be created using the mold that was sent to a lab.
Your dentist can apply the veneer to your prepared tooth and secure it after it is finished. Until the permanent veneers return from the lab, temporary veneers may be worn.
Some dentists could employ CAD/CAM innovation so a computer can create the veneer in the meantime. The veneer itself can be created at your dentist's office.
Does porcelain veneers hurt?
No! Most individuals don't experience any pain or discomfort throughout therapy. The minimally invasive procedure is to blame for this. Your teeth just need to have a tiny layer of enamel removed in order to prepare for veneers.
This enamel layer is removed to provide a smooth fit because it is the same thickness as the veneer. Since the enamel layer is so thin, the procedure may be done without the patient feeling any discomfort.
Can you go back to normal teeth after veneers?
Remember that since veneers are permanent, your natural teeth must be prepared (light shaving). After receiving them, you cannot go back to your original teeth.
Porcelain veneers
cost
The price of veneers varies according to your needs and objectives. Usually, porcelain veneer costs between 1,000,000 and 16,000,000 VND. They may last up to 20 years with proper dental care, which makes them a great investment.
In addition, depending on the type of veneers you choose, BeDental Clinic offers warranties ranging in value from 7 years to permanent. In particular, you have a real 7-year warranty on Porcelain Veneer Venus from Germany. Also, you have the option to select your installment plan using a credit card from one of the many institutions, including Vietcombank, Sacombank, VPBank, HSBC,… The installation procedure is quick and easy.
Factors that affect the cost of porcelain veneers
Making an appointment for a consultation with a cosmetic dentist is the quickest approach to learn the actual cost of your issue. Your dentist will provide you with a cost estimate for all of your porcelain veneers, one or two veneers, and temporary veneers if necessary.
The price of porcelain veneers is affected by three factors, including:
Geographic location: Keep in mind that the price of your veneers may vary according to where you reside. A dentist in Hanoi and one in Hue will charge different prices.

Case complexity: How challenging your situation is will depend on how many teeth need to have veneers applied to achieve the smile you want.

Dentist's area of expertise: Last but not least, the level of expertise of your dentist is quite important.
You should invest in high-quality materials and a dentist with substantial expertise if you want your veneers to look natural and last for decades.
Where can you go for porcelain veneers in HaNoi and HCM city?
You can visit BeDental in HCM or Hanoi to experience exactly the same services with reasonable prices. 
CODE

3. Non-removable denture :

Porcelain teeth backed with metal (

See more..

)

PH08

Porcelain teeth backed with metal (Ni,Cr)

1.000.000

PH09

Porcelain teeth backed with metal Vivadent France (Cr,Co)

1.200.000

PH10

Porcelain teeth backed with metal Jelenko USD (Cr,Co)

1.500.000

PH11

Porcelain teeth backed with titanium

2.500.000

Non-metal Teeth: (

See more

)

PH20

Porcelain Veneer Katana from Japan (7-year warranty)

2.900.000

PH19

Porcelain Veneer Venus from Germany (7-year warranty)

(See more..)

3.500.000

PH12

Porcelain Veneer Roland from Germany (10-year warranty) (

See more…

)

4.500.000

PH13

Porcelain Veneer Roland HD from Germany (10-year warranty) (

See more…

)

5.500.000

PH14

Porcelain Veneer Ceramil from Germany (10-year warranty) (

See more…

)

6.000.000

PH15

Porcelain Veneer Emax from Germany (15-year warranty)

7.000.000

PH13-1

Porcelain Veneer Htsmile from Germany (15-year warranty)

(See more…)

7.000.000

PH15-1

Porcelain Veneer Emax press from Germany (15-year warranty) 

(See more…)

8.000.000

PH15-2

Porcelain Veneer Cercon from Germany (15-year warranty)

(See more…)

7.000.000

PH16

Porcelain Veneer Nacera from Germany (10-year warranty)

7.000.000

PH17

Porcelain Veneer Lava 3M Plus from USA (15-year warranty)

(See more…)

8.000.000

PH21

Porcelain Veneer 3M Lava Esthetic from USA ( 15-year warranty)

11.000.000

PH22

Porcelain Veneer Lisi from Japan ( 15-year warranty)

(See more…)

11.000.000

PH18

Porcelain Veneer Diamond from USA ( Lifetime guarantee)

16.000.000
After a short period of operation, the center quickly established itself as a popular destination for dental treatments and a leader in the area of dentistry. BeDental is set to become the top dentistry facility in Vietnam, thanks to highly qualified dental specialists, cutting-edge technology, and cutting-edge equipment such as a 3D Scan CT scanner, Panorama and Cephalo X-ray machines, a laser teeth whitening system, and so on. BeDental was established with the mission "Sow smile, spread success", and believe that everyone deserves to have a charming and confident smile. That's why Be tried their best to solve the dental problems or obstacles that hide your stunning smile.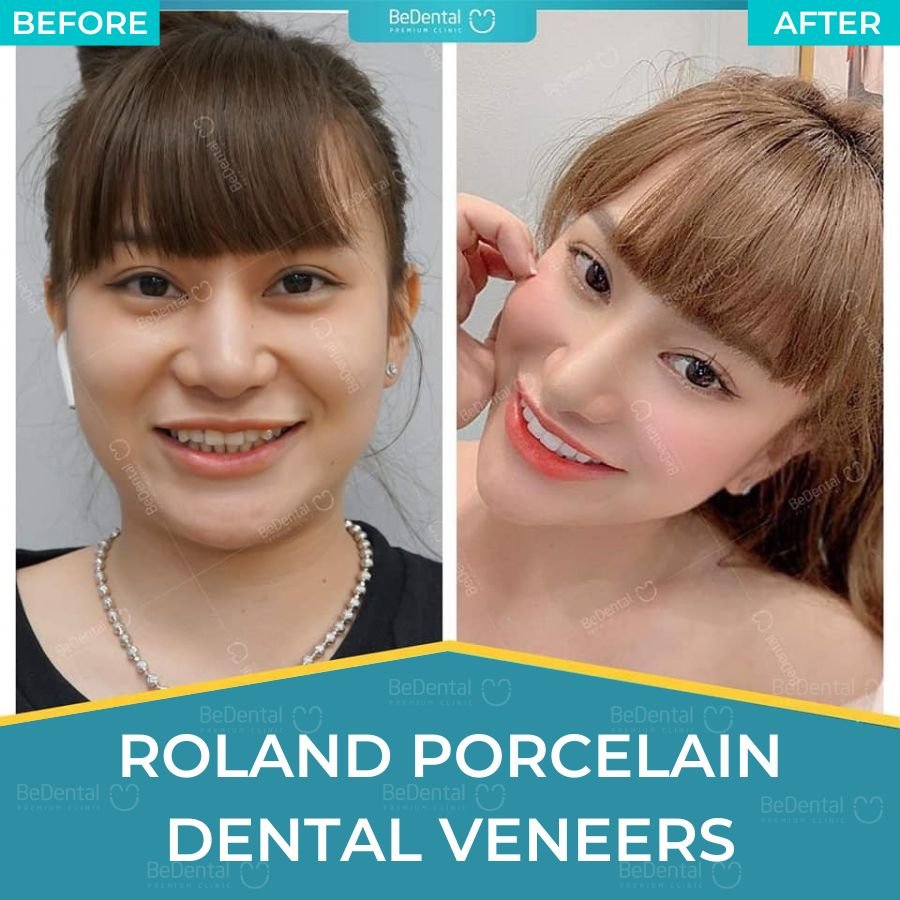 Porcelain Veneers – BeDental
BeDental provides the highest caliber dental care in Vietnam, treating each client with the respect and dedication of a member of the family. BeDental is a respected and skilled dental network with several locations in city centers, making it convenient for clients to travel. Also, BeDental features brand-new, imported dental equipment that has received safety certification from the Ministry of Health. Customers who visit 5-star facilities may unwind while receiving first-rate dental care.
Porcelain veneers before and after
More
Bad Breath and 6 Common Questions
Periodontal disease and 12 common periodontal diseases
Tooth Discoloration and 3 Types of Tooth Discoloration
Dental Implants: Why Choose Vietnam for Dental Implants?
Tư vấn chuyên môn bài viết:
BÁC SĨ DƯƠNG THỊ THÙY NGA
Bác sĩ chỉnh nha tổng hợp
Ngôn ngữ giao tiếp: Tiếng Việt, Tiếng Anh, Tiếng Nga
Đặt Lịch Hẹn
Xem Hồ Sơ
BEDENTAL - TOP STANDARD DENTISTRY SYSTEM
In HANOI
Address 1: 7B Thi Sach St, Ngo Thi Nham, Hai Ba Trung Dist, Ha Noi. - 0934.61.9090
Address 2: 343 Tay Son St, Nga Tu So Ward, Dong Da Dist, Ha Noi. (Nga Tu So Cross) - 0934.61.9090
Address 3: CC2 Tower  Nguyen Huu Tho St, Dinh Cong Ward, Hoang Mai Dist, Ha Noi. (Inside True Hope ) - 0934.61.9090
In HO CHI MINH
Address 1: 140 Nguyen Van Thu St, Da Kao, Dist. 1, Ho Chi Minh. - 0766.00.8080
Address2: 25, City Land urban area, Go Vap Dist, Ho Chi Minh - 0766.00.8080
Working: 9am - 9pm everyday