If you want to enhance your smile and gain your confidence, zirconia veneers operations can be the ideal choice for you.
What are dental veneers?
To enhance the appearance of your natural teeth, small caps called dental veneers are bonded to the front of the teeth. Think of them as tooth-specific clip-on or artificial nails. Porcelain or a composite bonding material are commonly used to make dental veneers. One way to enhance the appearance of your teeth is using dental veneers.
Why are dental veneers needed?
Dental veneers offer a single treatment that can solve several cosmetic problems. Veneers are capable of helping fix tooth damage, gaps between teeth, odd shaped or sized teeth, crooked or overlapping teeth, and discolorations. This saves you a ton of time and money in addition to avoiding you the discomfort of many dental treatments.
One of numerous more recent materials that combines the durability of metal with the aesthetically pleasing, tooth-like appeal of porcelain is zirconia, a white solid ceramic glaze. Zirconia veneers will be one of your greatest options if you want a veneer treatment that will last for a long time.
Zirconia veneers' advantages
Adaptability to exhaustion: They are difficult to damage. Zirconia oxide, a ceramic substance renowned for its durability and hardness, is used to make zirconia veneers. It possesses a strong resistance to wear, a high hardness and density, and a very high fracture toughness.
Tolerate high chewing: Because it can resist intense biting and grinding, it can also be utilized for your back teeth. Because of discoloration, eating difficult food, and other factors, our teeth frequently suffer damage. They must be dependable enough to stand up to damage such as chipping, cracking, and other forms. The good news is that Zirconia veneers are comprised of a robust material that can survive damage that will inevitably occur from prolonged use.
They match the rest of your teeth perfectly and appear absolutely natural. In addition to the durability it offers, zirconia veneers are also favored by many patients due to their resemblance to real teeth in appearance. You have access to a large selection of colors and the veneers can be made to be as thin and translucent as natural teeth. Choose a more natural look if you want, or sport those sparkling whites. In comparison to other veneers with metal supports, zirconia veneers are lighter.
Better stain resistance: Can tolerate stains from tea, coffee, and even nicotine.
No metallic taste: Doesn't leave you with that off-putting metallic aftertaste. Zirconia's biocompatibility is one of its benefits. This kind of veneer doesn't have any metal parts. This translates to a greater degree of body compatibility and a lower risk of allergic reactions. Moreover, it is less likely to result in reactions like bleeding, edema, inflammation, etc. Zirconia doesn't have a metallic aftertaste and won't react with the chemicals in your tongue.
The outside is smooth: This means that your surrounding teeth and gums will experience little to no abrasion.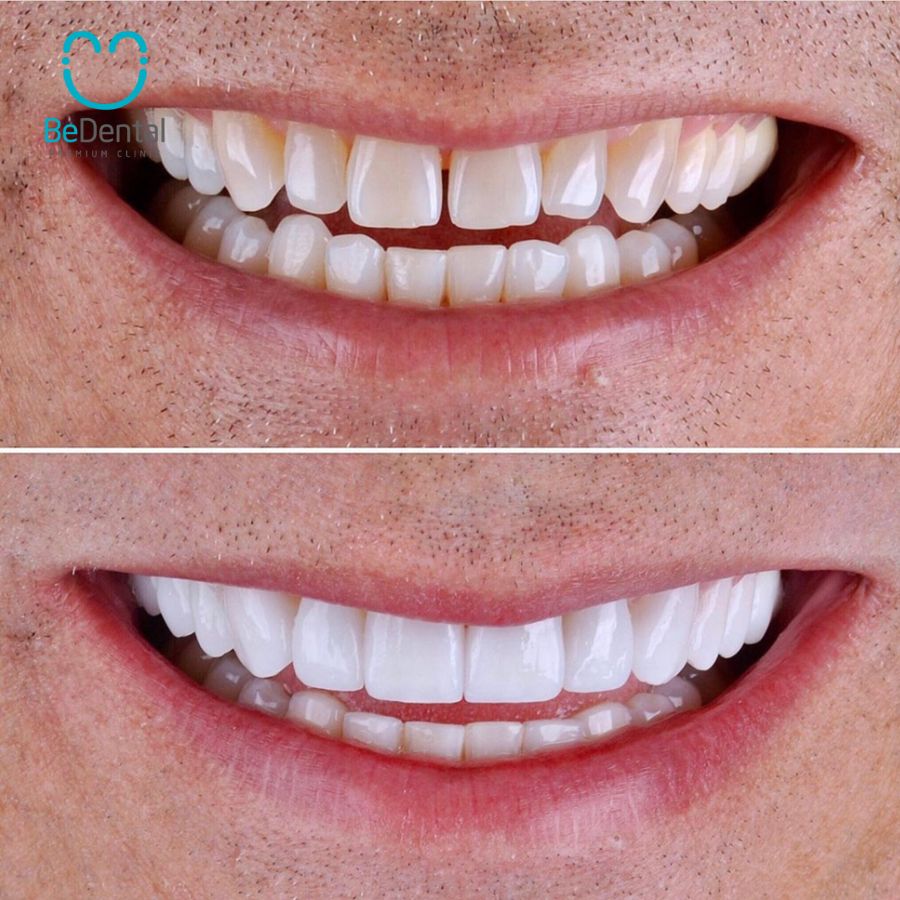 Unparalleled Comfort: You won't even notice they're there thanks to their comfort.
May Be Completed Quickly: While there are several procedures available to help you improve your smile, many patients prefer zirconia veneers because they produce noticeable effects right away. Around seven to fourteen days, the lab ought to finish your veneers. In the interim, your dentist will place temporary veneers over your teeth. As soon as the last set of veneers is prepared, you will be invited to come back to the office for the final fitting and inspection.
Zirconia veneers' disadvantages
If Zirconia veneers are not properly prepared, they may fail. Not all dentists have the necessary training to adequately prepare teeth for zirconia veneers. Also, not all zirconia is made same. Certain zirconia may not have the strongest formulation possible.
Possible wear on neighboring teeth: Zirconia's strength is one of its many benefits, but occasionally a tooth can be a touch too robust. The strength of zirconia might be seen as a drawback if, for instance, your dentist wants to modify your veneers to even out your bite and does so at the risk of harming a genuine tooth.
Expensive: Zirconia veneers are more expensive than other types of veneers because the treatment calls for a high level of precision and skill.
Procedure of zirconia veneers
The zirconia veneer procedure is finished in only a few easy steps:
Consultation: During your initial dental appointment for zirconium treatment, you will get a comprehensive oral and dental examination. During this examination, 3D panoramic images of the mouth and intraoral X-ray films are collected, and the necessary oral restorations prior to treatment are identified.
Mouth Cleaning: Your dentist will start the process by cleaning and prepping your teeth for the installation.
Teeth preparation: In order for the material to adhere to your teeth, the dentist will scrape a tiny bit of enamel off each tooth. Your teeth might not always need to be cut if only slight form or color improvements are needed. Thus, the process will change based on whether you are getting direct or indirect veneers.
Impression: In order to prepare your temporary veneers, a sample of your bite impression is collected and submitted to the laboratory. The patient is released once he has put on his temporary veneers.
Permanent veneers: The temporary veneers are taken out and the patient is called to return to the clinic in 7 to 14 days. Another wax measurement of the mouth is taken by the dentist. To help with the attachment and positioning of direct veneers on the front of the teeth, the dentist will fetch a small portion of enamel. After that, the dentist will polish everything and reduce any sharp edges.
Other Types of Dental Veneers
The most realistic-looking dental treatment currently available is porcelain veneers. They can be used to fix a range of cosmetic problems, including misaligned teeth, small cosmetic flaws like gaps and chipping, and repairing stained or discolored teeth.
Porcelain is a great option if you have healthy gums and no history of gum disease. Inadequately fitted crowns and bridges brought on by tooth decay or prior injuries can also be covered up with restorative porcelain veneers.
Porcelain-Fused to Metal Veneers
These veneers are more durable than porcelain veneers alone and are often utilized to achieve a more natural appearance. They might be ceramic or gold alloys, providing your teeth more durability and strength. Also, the procedure is expedited because these veneer kinds use layers of materials rather than a single substance, as with the other two possibilities.
Resin Veneers
These veneers are the strongest kind available. They are capable of coping with high-stress circumstances like clenching and grinding. They look very much like natural teeth but don't require as much preparation time as porcelain veneers.
If you have have dental work done or want to improve the appearance of your teeth without affecting their color, composite veneers are a great alternative. As composite veneers can contain more tooth-colored material than porcelain veneers, they are typically utilized as a follow-up to cosmetic bonding procedures. Moreover, composite veneers can typically be done in fewer clinic sessions and don't require any modifications to your natural teeth. Also more affordable than porcelain veneers are composite veneers.
Lumineers Veneers
Lumineers are an excellent option if you're considering veneers to improve your smile. They are created using a novel composite resin that is stronger than conventional porcelain and enables the use of thinner layers to produce a veneer with a natural appearance. They are therefore the perfect option if you have one or more teeth that could use a little bit of modest work before they look their best. Also, since they allow you to keep as much of the gum tissue surrounding your teeth during treatment, they are the best option if you have gingival recession.
When it comes to safeguarding healthy teeth and keeping them free of unwelcome stains or discoloration, there is still no replacement for basic dental care. Your smile's look can be immediately improved by professional teeth whitening. But thanks to modern cosmetic dentistry, you can be proud of your smile.
FAQs:
Will my dental insurance cover dental veneers treatment?
It actually relies on what is covered by your dental insurance, as all dental plans and insurance policies are different. However, depending on the type, you may acquire a warranty automobile from BeDental that ranges in value from 7 to 30 years. In particular, you get a real 10-year warranty on Cercon HT porcelain teeth. Additionally, you have the option to select your installment plan using a credit card from one of the many institutions, including Vietcombank, Sacombank, VPBank, and HSBC,… The installation procedure is quick and easy.
How long do zirconia veneers last?
Between 10 to 30 years. Since they are durable, Zirconia veneers can last anywhere between 10 to 30 years with proper care, of course.
What can I eat with temporary veneers?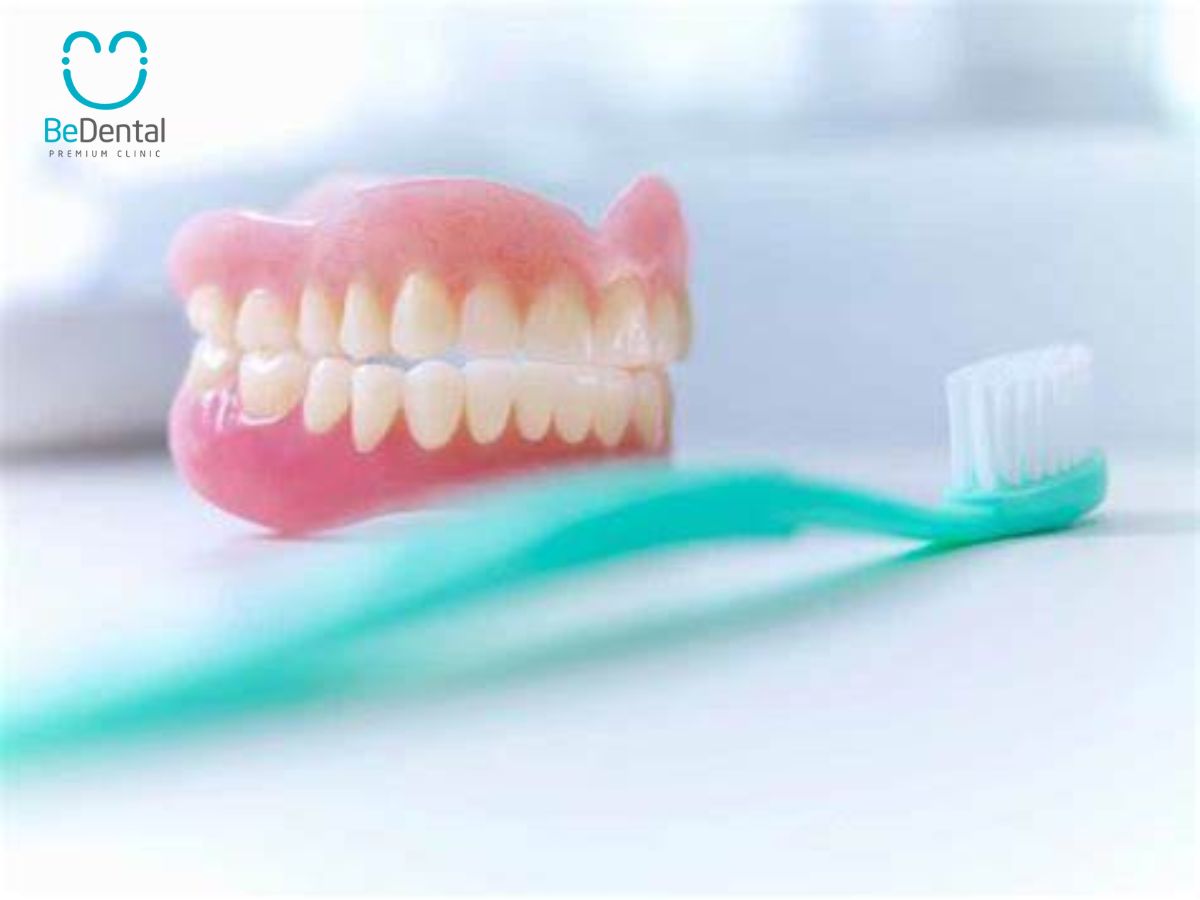 Foods to Eat with Temporary Veneers
Pasta
Mashed potatoes.
Soft bread.
Eggs
Chicken
Soft canned food.
Bananas
Can you drink coffee with zirconia veneers?
We all want our smiles to be as white and natural as possible, so dental patients take this very seriously. Zirconia veneer is highly resistant to stains caused by tea, coffee, nicotine, and red wine, allowing people to go about their daily lives without constantly worrying about their teeth.
Who should not get veneers?
Because applying veneers to teeth that are decayed or suffering from gum infections is never a good idea. The presence of veneers can make treating these problems much more difficult. If you do have tooth decay or gum disease, this does not mean you cannot receive veneers.
Do zirconia teeth look natural?
Zirconia veneers are very near to natural tooth color because of their great light transmittance. Laminate veneers have a higher light transmittance, yet they are thinner than zirconia. Hence, laminate veneers are a superior choice for brighter teeth.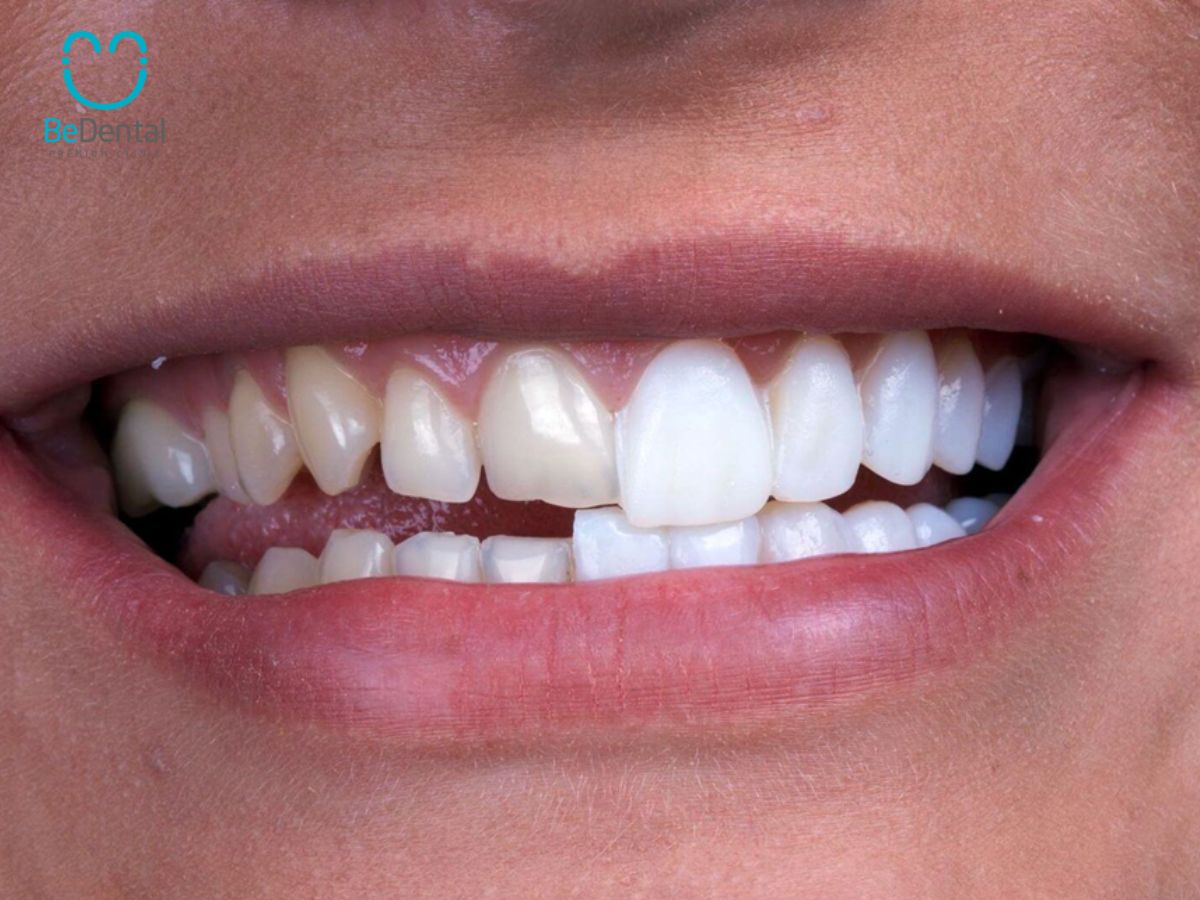 More
Porcelain veneers: Where can you go for porcelain veneers in Hanoi and HCM city?
Teeth cleaning and 3 main concerns
Dentures and 2 types of dentures
Dental Implant Care and 6 Common Concerns
Porcelain Veneers and 3 factors influence the price of Porcelain Veneers
Tư vấn chuyên môn bài viết:
BÁC SĨ DƯƠNG THỊ THÙY NGA
Bác sĩ chỉnh nha tổng hợp
Ngôn ngữ giao tiếp: Tiếng Việt, Tiếng Anh, Tiếng Nga
Đặt Lịch Hẹn
Xem Hồ Sơ
BEDENTAL - TOP STANDARD DENTISTRY SYSTEM
In HANOI
Address 1: 7B Thi Sach St, Ngo Thi Nham, Hai Ba Trung Dist, Ha Noi. - 0934.61.9090
Address 2: 343 Tay Son St, Nga Tu So Ward, Dong Da Dist, Ha Noi. (Nga Tu So Cross) - 0934.61.9090
Address 3: CC2 Tower  Nguyen Huu Tho St, Dinh Cong Ward, Hoang Mai Dist, Ha Noi. (Inside True Hope ) - 0934.61.9090
In HO CHI MINH
Address 1: 140 Nguyen Van Thu St, Da Kao, Dist. 1, Ho Chi Minh. - 0766.00.8080
Address2: 25, City Land urban area, Go Vap Dist, Ho Chi Minh - 0766.00.8080
Working: 9am - 9pm everyday