Dental X-rays, often known as radiographs, are images of your teeth that your dentist uses to evaluate your dental health. The structure of your teeth and gums is scanned using these low-level radiation X-rays. This can help your dentist spot problems including cavities, tooth decay, and damaged teeth.
Despite their complexity, dental X-rays are a regular procedure that is just as important as brushing your teeth.
Why Are Dental X-rays Taken?
Typically, dental X-rays are done once a year. If your dentist is following up on the growth of a dental issue or therapy, it could happen more frequently.
Your dental X-ray frequency may depend on the following variables:
Your age

Your oral health

A history of gum disease (gingivitis) or tooth decay
You'll probably get dental X-rays if you're a new patient so your new dentist can get a thorough picture of your oral health. If you don't have any prior X-rays from your dentist, this is really essential.
Since their dentists may need to keep an eye on the development of their adult teeth, children may need more regular dental X-rays than adults. This is important because it can help the dentist decide whether baby teeth need to be removed to prevent problems like adult teeth erupting behind baby teeth.
Risks of Dental X-Rays
Dental X-rays can expose patients to radiation, but the doses are so little that it is thought that both toddlers and adults may safely undergo the procedure. If your dentist uses digital X-rays rather than developing them on film, your radiation exposure risks are significantly lower.
In order to shield your vital organs from unwelcome radiation exposure, your dentist will additionally cover your chest, abdomen, and pelvic area with a lead "bib." The use of a thyroid collar is possible in cases of thyroid problems. In addition to the lead bib, they may be worn by kids and women who are of reproductive age.
Pregnancy is the exception to the standard. Any X-rays should be avoided by women who are pregnant or fear they may be pregnant. Because radiation is not thought to be safe for developing pregnancies, you should tell your dentist if you think you could be pregnant. 
Getting Ready for Dental X-Rays
Dental X-rays don't require any special preparation. You should just brush your teeth before your checkup. This creates a cleaner environment for those who work within your mouth. Usually, X-rays are done before cleaning.
At the dentist, you'll sit on a chair while wearing a lead vest across your chest and lap. To take pictures of your mouth, the X-ray machine is positioned close to your head. While other dental clinics maintain X-rays in the same room as cleanings and other procedures, some keep them in a distinct location.
Various Types of X-Rays
There are several dental X-rays, and each one shows your mouth from a slightly different angle. For instance, intraoral X-rays are the most common.
Bitewing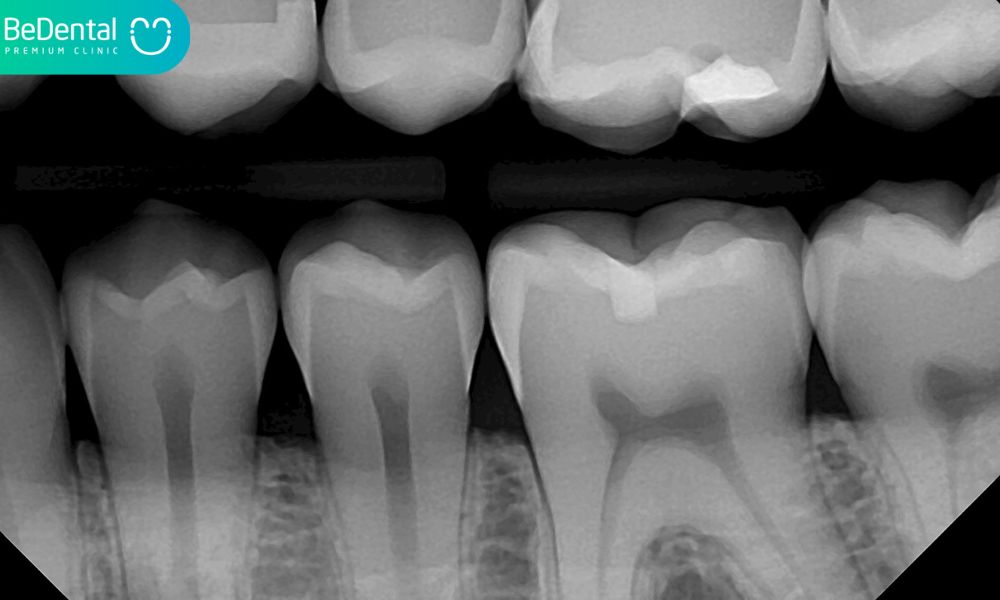 Your dentist can assess how well the crowns of your teeth line up by having you bite down on a certain piece of paper. Cavities between teeth are routinely found with this method (interdental).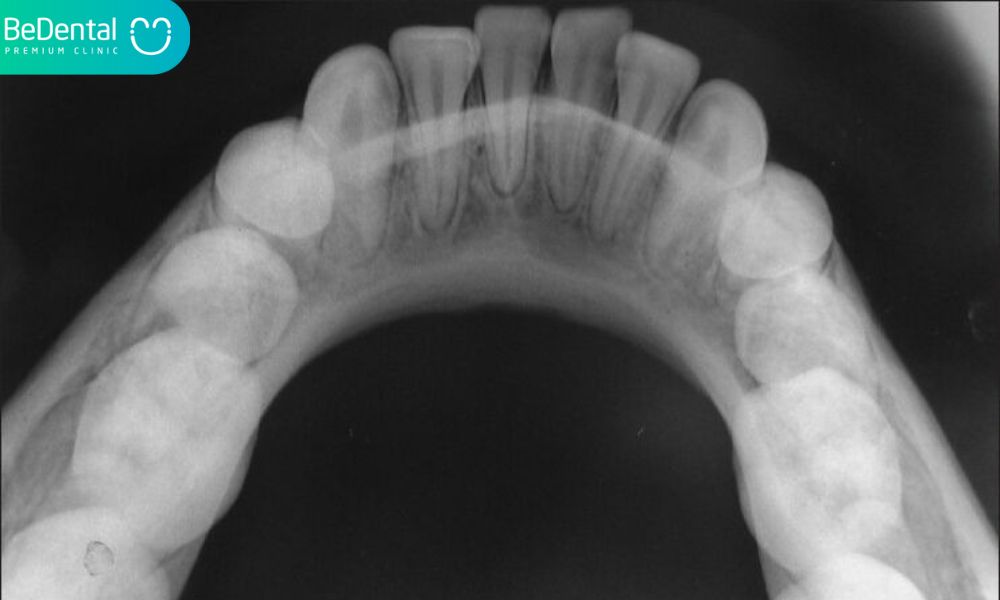 This X-ray evaluates the alignment of your upper and lower teeth when your jaw is closed. Additionally, it can spot structural issues with the palate or floor of the mouth. Using this technique, you may get a complete picture of your teeth.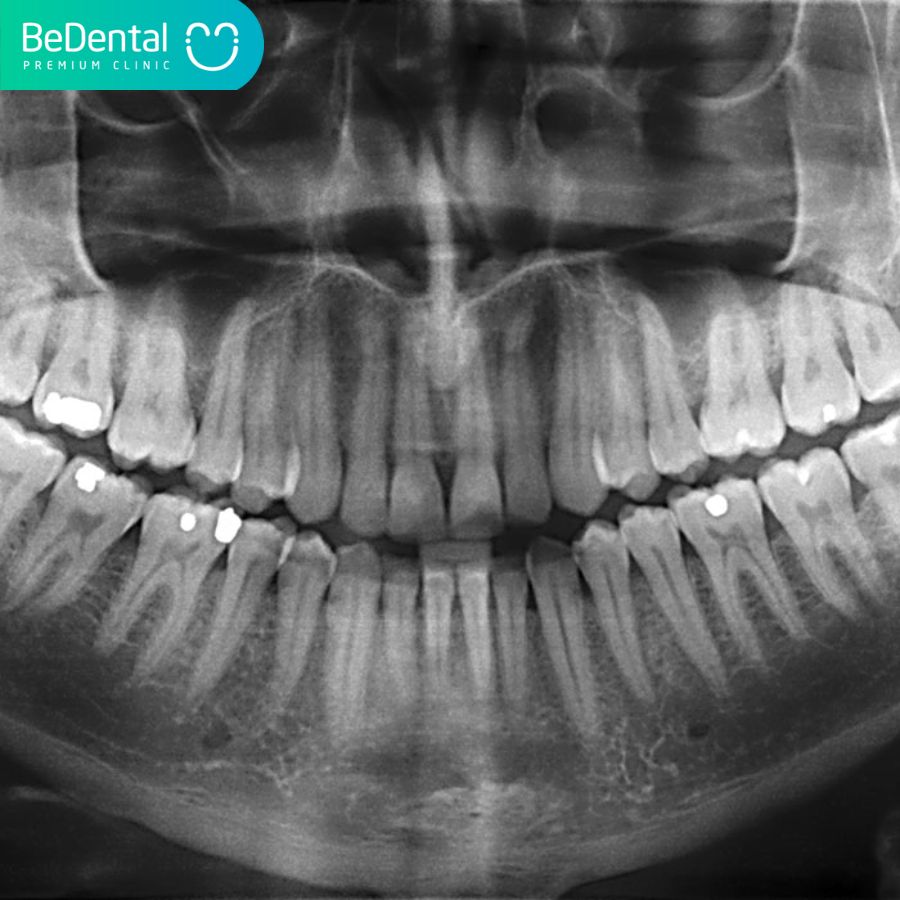 In an X-ray of this type, the machine revolves around the head. This technique can be used by your dentist to check your wisdom teeth, make arrangements for dental implants, or assess jaw problems.
This technique focuses on two whole teeth, root to crown.
Extraoral X-rays may be used when your dentist suspects that there may be anomalies in areas other than the gums and teeth, such as the jaw.
A dental hygienist will provide direction for each phase of the X-ray treatment. While the photos are being taken, they can leave the room briefly. You'll be instructed to remain still while the photos are being shot. In order to take the right pictures, spacers (film holders) may be moved around inside your mouth.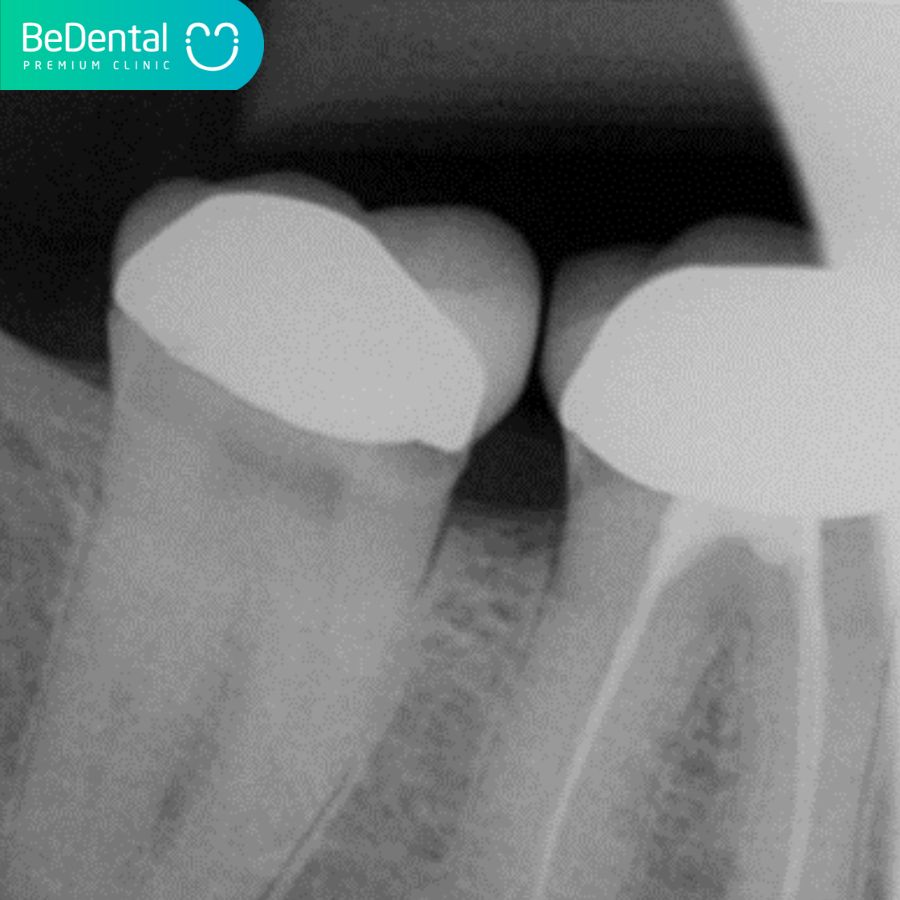 After Dental X-rays
Your dentist will review the images and check for any irregularities as soon as they are available—quickly in the case of digital X-rays. When the dental hygienist has finished cleaning your teeth, the dentist could discuss the X-ray findings with you. Exceptions could be made by the hygienist if significant problems are found in the dental X-rays.
Your dentist will go through your treatment choices with you if they find any problems, such as cavities or tooth rot. If your dentist does not find any problems, keep up the excellent job!
Outlook
Like brushing and flossing, getting regular dental X-rays is essential to preserving your overall oral health.
Even though a successful examination may be relieving, you should nevertheless continue to get X-rays.
Depending on your age, health, and insurance coverage, X-rays could be taken every one to two years. Maintain routine examinations and consult your dentist right away if you have any discomfort or other changes in your mouth.
Q&A
Are frequent dental X-rays harmful?
A single dental x-ray picture carries relatively little danger. Even at modest doses of radiation exposure, some studies do indicate a tiny increase in the chance of developing cancer, particularly in youngsters. We take all reasonable precautions to minimize radiation exposure for our safety.
How often is it safe to X-ray teeth?
Every 12 to 24 months for those with low decay risk. Adults with restored teeth: Every 12 to 18 months, dental x-rays are advised if you've ever undergone any operations like crowns, implants, fillings, or bridges.
Is full mouth X-ray safe?
Yes, dental X-rays are safe and frequently quite helpful for your oral health. You only receive a very little amount of radiation exposure overall.
More
GUM CONTOURING – DOES IT HURT AND HOW MUCH DOES IT COST?
Dental Bridge and 4 Types of Dental Bridge
Chipped tooth: Causes, Symptoms and 4 ways to Handle
Composite Veneers and 3 exceptional advantages of Composite Veneers
Tư vấn chuyên môn bài viết:
BÁC SĨ ĐÀM TRỌNG HIẾU
Bác sĩ phụ trách chuyên môn tại Bedental
Ngôn ngữ giao tiếp: Tiếng Việt, Tiếng Anh
Đặt Lịch Hẹn
Xem Hồ Sơ
BEDENTAL - TOP STANDARD DENTISTRY SYSTEM
In HANOI
Address 1: 7B Thi Sach St, Ngo Thi Nham, Hai Ba Trung Dist, Ha Noi. - 0934.61.9090
Address 2: 343 Tay Son St, Nga Tu So Ward, Dong Da Dist, Ha Noi. (Nga Tu So Cross) - 0934.61.9090
Address 3: CC2 Tower  Nguyen Huu Tho St, Dinh Cong Ward, Hoang Mai Dist, Ha Noi. (Inside True Hope ) - 0934.61.9090
In HO CHI MINH
Address 1: 140 Nguyen Van Thu St, Da Kao, Dist. 1, Ho Chi Minh. - 0766.00.8080
Address2: 25, City Land urban area, Go Vap Dist, Ho Chi Minh - 0766.00.8080
Working: 9am - 9pm everyday