Professional At-home Teeth Whitening Kits
Professional at-home teeth whitening kits are prescribed by your dentist and contain a high concentration of either hydrogen peroxide or carbamide peroxide. They are more expensive than retail-ready whitening kits, but more affordable than in-office procedures.
Custom teeth whitening trays are designed to hold the whitening solution on your teeth and prevent exposure of the solution to the sensitive gum area. Professional at-home teeth whitening kits are simple to apply and have obvious results after just one to two weeks of treatment.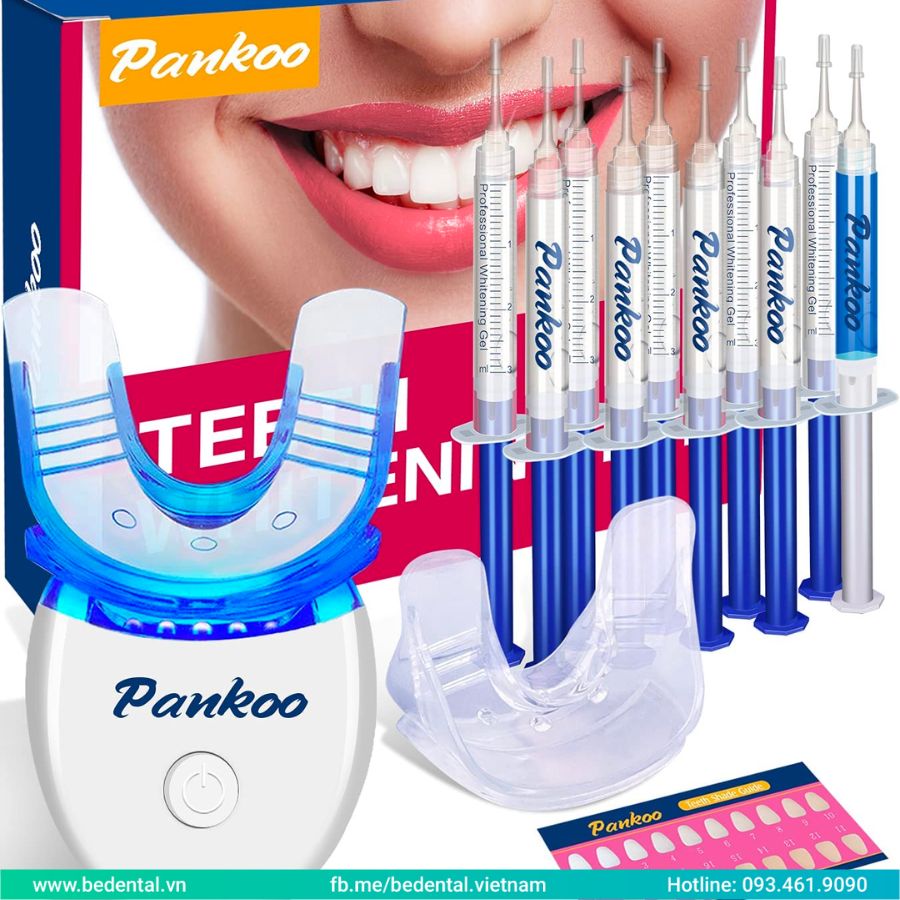 At-Home Whitening Procedure
Professional at-home whitening kits aren't available without a prescription. Custom-fitted dental trays are needed to make sure the whitening solution is in place. Without them, a lot of the solution can be distributed or applied to sensitive parts of the mouth that may develop dental disease.
There are some steps to bleach your teeth at home:
The dental putty used to create an impression of your teeth will be mainly replaced by a digital scan of your upper and lower teeth.
Custom trays will be manufactured either at-house or in a dental lab. The turnaround time takes a few days up to two weeks depending on where the trays are made.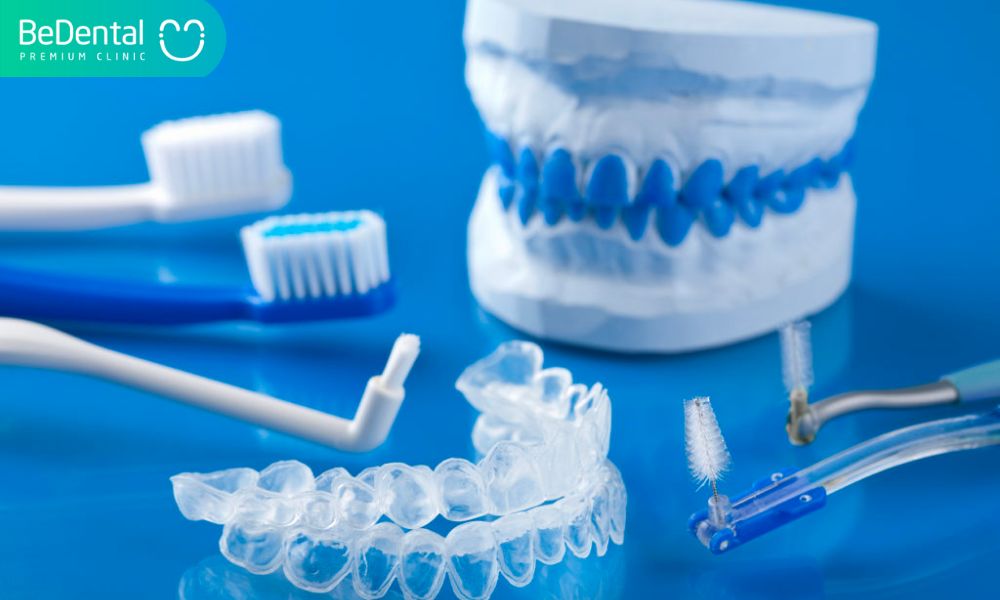 While the whitening trays are being prepared, the dentist will note the natural color of your teeth on the dental chart for comparison.
Once the trays are done, an appointment will be made to instruct you to apply and dispense the solution correctly and other information to get the best results.
You need to brush, floss and rinse thoroughly your teeth before using professional at-home teeth whitening kits.
The procedure is usually carried out for an hour per day in 2 weeks, and several brands can be worn overnight. You would stay away from eating, drinking, or smoking while wearing the trays and 30 minutes after removing the trays.
After two weeks of at-home teeth whitening treatment, a check-up will be set up to track your outcomes and compare them to your reference color.
If you need more whitening, the bleaching solution can be used for touch-ups.
Other At-Home Teeth Bleaching Options
The most popular options for at-home teeth whitening include:
Tooth whitening strips and gels.

Applied directly to the teeth with a brush or a thin strip, these products need to be applied once or twice daily within 10 to 14 days. Results last at least four months.

Tray-based teeth bleaching systems.

In order to whiten teeth with this method, a mouth guard-like tray is filled with a bleaching paste or gel that contains peroxide and is applied to the teeth for one to several hours each day for up to four weeks. You can buy tray-based teeth whitening systems at drugstores or have one custom-fitted by your dentist. 

Tooth whitening toothpastes.

Every toothpaste aids in removing stains from teeth since they are moderately abrasive. However, whitening toothpastes also include chemicals or polishing agents that work without the use of a bleaching agent to help remove stains from teeth. Some whitening toothpastes contain peroxides, but they don't stay on the teeth long enough to whiten the teeth.
Professional In-Office Teeth Whitening
If at-home teeth whitening is not your best choice, you can always opt for professional in-office whitening.  Although this procedure is more expensive than at-home teeth whitening , its outcome is more trustworthy. In addition, you need to visit the dentist more than once, which takes a lot of time.
However, professional in-office whitening produces the best results in a relatively short period of time. The process is really straightforward:
Your teeth will be polished to eliminate any plaque before we begin.
After that, gauze will be used to isolate your mouth, and a barrier will be positioned along your gum line to shield it from the solution.
Only the front surface of your teeth will be treated with a whitening solution.
Some whitening products include curing light or laser time to activate the peroxide. Depending on the manufacturer, the solution may be kept on for 30 to 60 minutes or reapplied usually for up to an hour.
The teeth are washed when the reference shade has been achieved (or after the maximum time). A fluoride application may be used to help ease any discomfort.
You can have more visits until you're satisfied with your shade. Your eating and drinking habits will determine how often you need touch-ups. Regular coffee and tea consumption, for example, can discolor teeth quickly.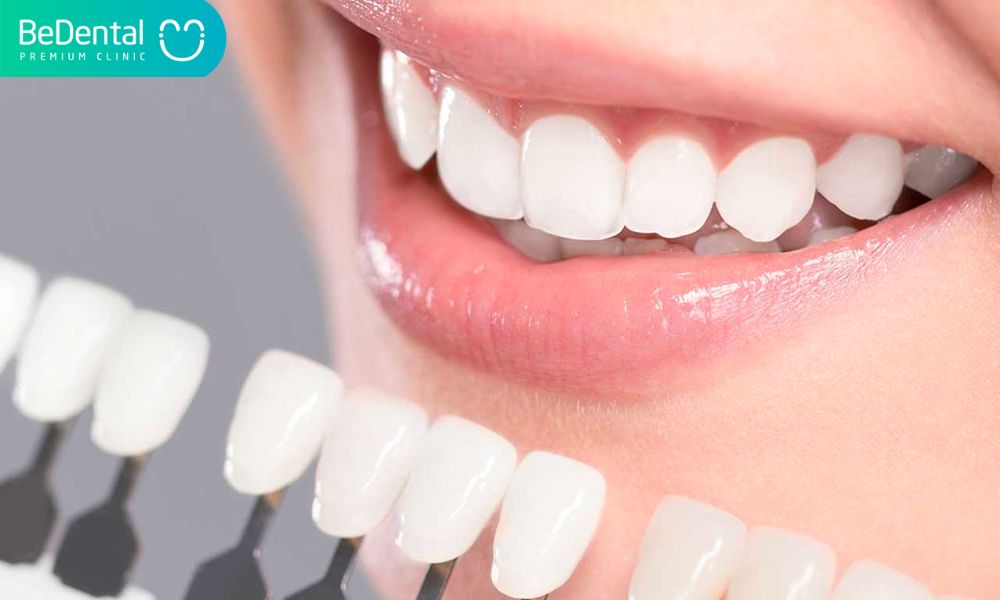 Keeping Teeth White
You may help preserve the effects by brushing, flossing, and rinsing your teeth every day whether you use an at-home teeth whitening method or have your teeth bleached by a dentist. Additionally, stay away from acidic and tannic foods and beverages, such as:
Caffeine and sports drinks

White and red wine

Sparkle beverages 

Berries and other strongly-colored foods

Sauces (soy, tomato, curries, etc)
More
Tartar and 6 ways to prevent its return
Tooth decay and 11 risk factors
In-Office Teeth Whitening and 5 Steps To A Bright Smile
Porcelain Veneers and 3 factors influence the price of Porcelain Veneers
Tư vấn chuyên môn bài viết:
BÁC SĨ DƯƠNG THỊ THÙY NGA
Bác sĩ chỉnh nha tổng hợp
Ngôn ngữ giao tiếp: Tiếng Việt, Tiếng Anh, Tiếng Nga
Đặt Lịch Hẹn
Xem Hồ Sơ
BEDENTAL - TOP STANDARD DENTISTRY SYSTEM
In HANOI
Address 1: 7B Thi Sach St, Ngo Thi Nham, Hai Ba Trung Dist, Ha Noi. - 0934.61.9090
Address 2: 343 Tay Son St, Nga Tu So Ward, Dong Da Dist, Ha Noi. (Nga Tu So Cross) - 0934.61.9090
Address 3: CC2 Tower  Nguyen Huu Tho St, Dinh Cong Ward, Hoang Mai Dist, Ha Noi. (Inside True Hope ) - 0934.61.9090
In HO CHI MINH
Address 1: 140 Nguyen Van Thu St, Da Kao, Dist. 1, Ho Chi Minh. - 0766.00.8080
Address2: 25, City Land urban area, Go Vap Dist, Ho Chi Minh - 0766.00.8080
Working: 9am - 9pm everyday