Metal braces: This method is the foundation of modern orthodontic braces that have existed for a long time and are effective for correcting crooked, underbite, sparse and misaligned teeth from easy to complex. … with stainless steel alloys such as nickel-titanium, metal braces have strong durability and have an even and stable effect.
What are metal braces ?
Traditional metal braces use brackets fixed on the teeth, the arch wire is on the brackets, and the arch wire is fixed to the brackets by tying the dental elastic. The elasticity of the dental rubber band will support for the orthodontic process to take place continuously and stably, thereby achieving the most wanted effect.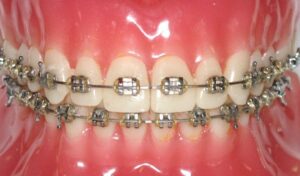 Metal braces: Pros and cons
Pros:
The least expensive method compared to others
High effectiveness
Can solve complex orthodontic cases
Less time consuming
Durable material
Cons:
They are the most noticeable of all types of braces.
Can be quite painful due to the pressure being applied to teeth.
Properly cleaning teeth and gums can be a time-consuming task with braces scince it's more difficult
Braces limit the types of foods and drinks that can consume
Customers must regularly visit doctors and change the elastic during the process of braces
See more: Ceramic braces
How long do traditional braces take?
On average, it takes about 24 months to complete an orthodontic treatment. Some patients require less than 12 months, but there are also patients requiring up to 3 years of treatment before their teeth reach the desired position.
Do metal braces require tooth extraction?
Depending on patient's oral situation, here are some cases require tooth extraction:
Misaligned jaw, extra teeth
Underbite
Macrodontia, hyperdontia
Extract tooth number 8 when it is misaligned, crashing into tooth number 7
At BeDental, our dentist will help patient brace and don't have to do tooth extraction with the support of Damon and F.A.C.E method
The process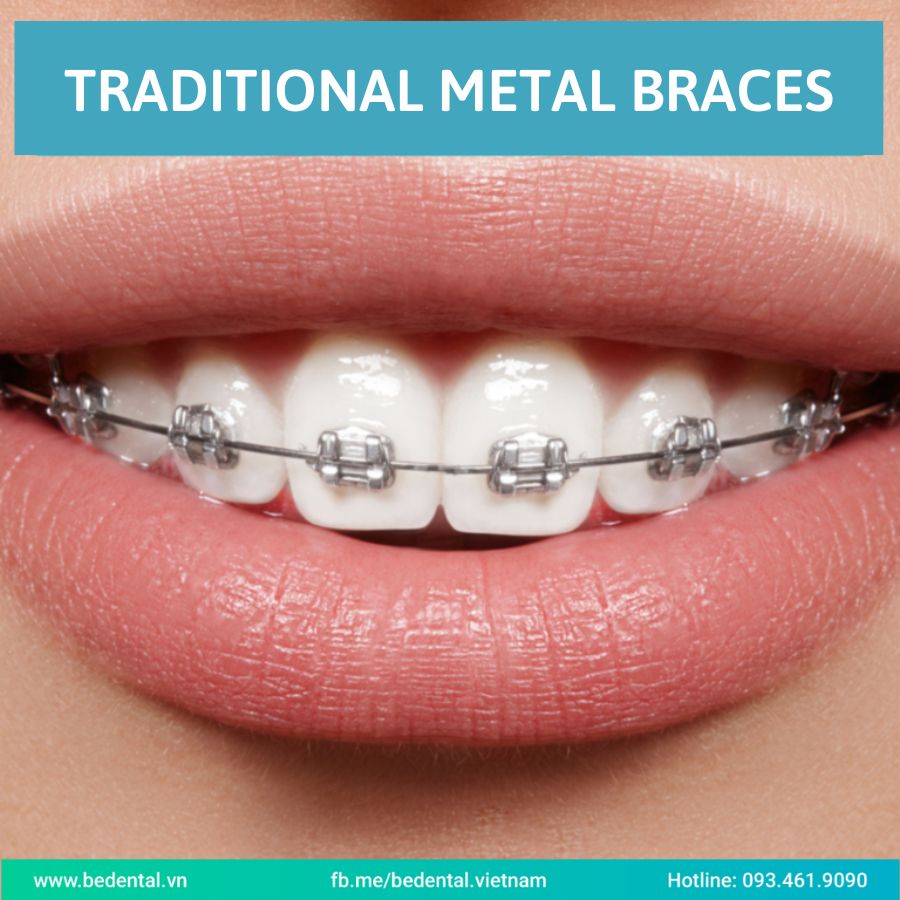 Step 1: The doctor conducts a general examination of the patient's oral health through X-ray to detect dental diseases. You may need to have dental treatment if there's any diseases
Step 2: The doctor will make a detailed and accurate orthodontic treatment plan.
Step 3: Signing contract
Step 4: Oral hygiene and remove tartar before the procedure
Step 5: Attach the upper jaw braces first, after getting used to eating and drinking, will continue to attach the lower jaw in 1-2 weeks
Step 6: Once complete, the doctor advises on how to take care of your teeth to get the best results, also schedule an appointment. In each re-examination, brackets, wires, anchors will be adjusted accordingly.
Step 7: After the teeth are in the right position and beautiful, the dentist will remove the braces. At the same time, the customer will wear a retainer to ensure that the teeth are not displaced.
Where can you get the services ? 
For highly effective braces , you need to choose a dental clinic that is trusted and reputable.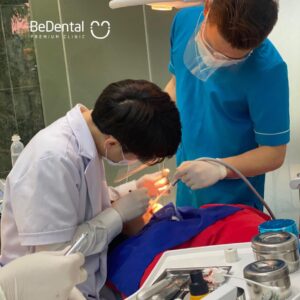 With the best dental professionals in Vietnam, BeDental is a popular address for providing dental services and a leader of dentistry field with the support of advanced technology. Bedental confidently commits to help you have a beautiful, bright smile.
Clients's feedback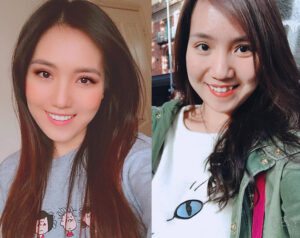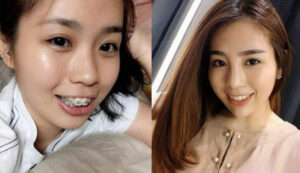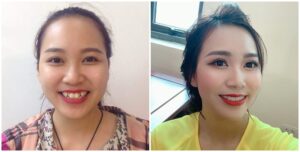 BEDENTAL - TOP STANDARD DENTISTRY SYSTEM
In HANOI
Address 1: 7B Thi Sach St, Ngo Thi Nham, Hai Ba Trung Dist, Ha Noi. - 0934.61.9090
Address 2: 98C Chien Thang St, Van Quan, Ha Dong Dist, Ha Noi. - 0934.61.9090
In HO CHI MINH
Address 1: 56 Nguyen Dinh Chieu St, Da Kao, Dist. 1, Ho Chi Minh. - 0766.00.8080
Working: 9am - 9pm everyday