Since the 1980s to the present, Ancient Town Hoi An has drawn visitors from all over the world thanks to its stunning natural scenery, stunning beaches, and cultural fusion of Chinese, Vietnamese, and Japanese architecture and culinary delicacies. Without a doubt, you wouldn't want to miss it! For a fantastic vacation to Hoi An ancient town, take note of the following advice!
1. About the Ancient Town in Hoi An Vietnam
1.1. Introduction of Hoi An Ancient Town
Hoi An Ancient Town is situated in the center of Quang Nam province, about 30 kilometers south of Da Nang city, just downstream from Thu Bon River. Hoi An, Vietnam, is not just a well-known tourist destination but also a complex of historically significant buildings.
The importance of the town historically stems from its status as a prosperous trading port from the 15th to the 20th century. Hoi An Ancient Town operated as an important commercial centre during this time, connecting European traders with their Asian rivals. Through a wide variety of architectural forms, traders from China, Japan, and Portugal put their imprints on the town that will never be erased.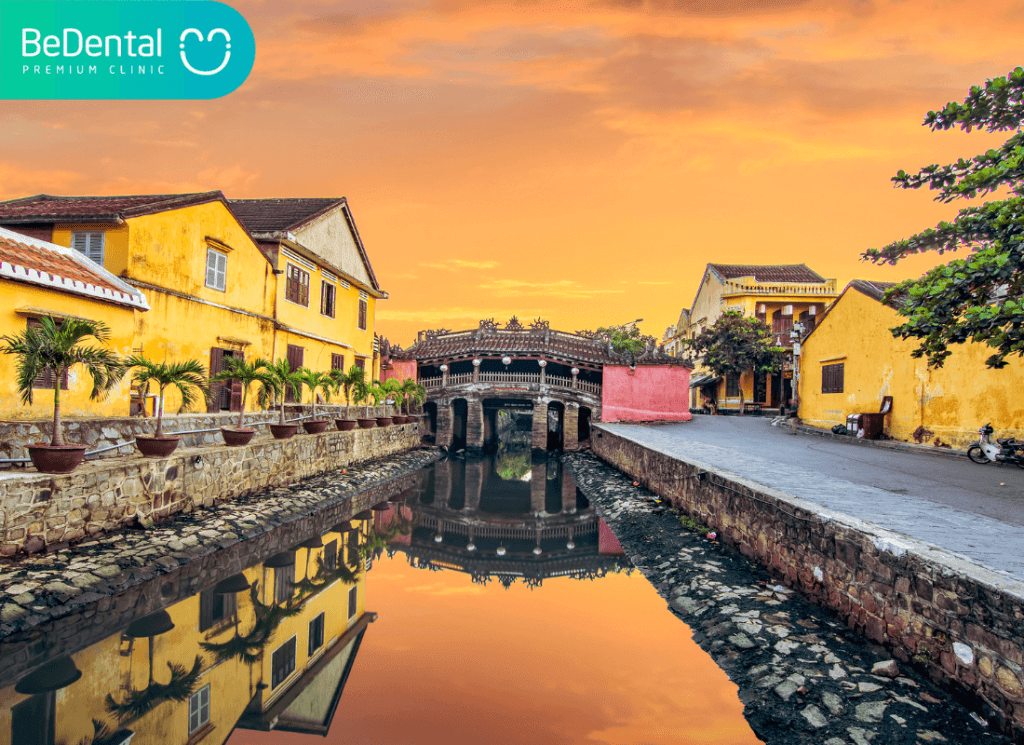 In 1999, UNESCO declared Hoi An Old Town a site of World Cultural Heritage in recognition of its remarkable value. The town's status as a living museum, showing a variety of architectural styles and urban lives from throughout the world, is furthered by this designation.
Due to diligent conservation efforts, Old Town Hoi An has been able to maintain its original beauty and identity. To ensure that any restoration efforts or new buildings keep the town's authentic and oriental medieval design, certain laws and guidelines have been put in place. This dedication to preservation has given visitors the chance to immerse themselves in a bygone age and learn about the town's historical significance. Wandering through Hoi An Old Town, visitors will encounter an array of well-preserved structures, including ancient houses, assembly halls, pagodas, and temples.
1.2. Hoi An Ancient Town – Location, opening hours, and entrance fees 
There is no entrance fee if all you want to do is take a leisurely stroll through the ancient town, enjoy some of Hoi An's specialties, or take lovely pictures. There are, nevertheless, a few of cultural sites that need tickets to enter:
Cultural building projects, such as Cau Bridge and Quan Cong Temple…

Old residences include those in Phung Hung and Duc An, and others.

Church: The churches of the Tran and Nguyen families.
Museums
Tickets also include access to a variety of activities, such as folk games, daily street performances from 7 to 8 p.m., and daily art displays at 10:15 a.m. and 3:15 p.m. Vietnamese and foreigners pay different prices for tickets; they are 80,000 and 150,000 VND per person, respectively. 
Don't hesitate to buy tickets as the experience will provide deep insights of the town's history. Moreover, the money contributes to the repair and preservation of the old town for future generations.
2. Where to visit: Attractions in Ancient Town Hoi An 
2.1. Hoai River
A branch of the Thu Bon River, the Hoai River traverses Hoi An City and connects to other tourist sites. A favorite activity on travelers' must-do lists is a chilly boat ride on the Hoai River.
 It is highly advised that you visit Hoi An Ancient Town at night because the entire riverfront resembles a shimmering fantasy world thanks to the lights from the houses. The tranquil, soft, and romantic atmosphere of Hoi An's Ancient Town is palpable to visitors.The ceremony of releasing lanterns into the Hoai River is significant because it is a way to thank the dead and wish them a happy new year. 
Old Town Hoi An trades its electric lights for traditional colorful lanterns during full moon days, which are observed on the first and fifteenth of each month, according to the lunar calendar. Thousands of candle-lit paper flowers drift across the Hoai River at night as it twinkles in the warm light of the lanterns.
2.2. Japanese Covered Bridge (Chua Cau)
The Japanese Covered Bridge, one of Hoi An's most appealing features, is a must-see on any visit to the ancient town. The Covered Bridge, also known as Japanese Temple, is situated close to Tran Phu Street and Nguyen Thi Minh Khai Street. The bridge is a superb illustration of traditional Eastern design. Despite being constructed by Japanese traders in the middle of the 16th century, the Japanese Covered Bridge has undergone restoration to become a harmonious architectural fusion of Vietnamese, Japanese, and Chinese civilizations. 
From a distance, the Covered Bridge stands out, its gently curving, rainbow-like canopy illuminating a portion of the historic yet contemporary, sleepy yet lively old town. Vermilion wood was used to construct the entire pagoda and bridge, and it was expertly carved with many intricate embellishments from Japan. When the lanterns are lit up in the evening, the bridge's shadow is cast on the lake, shimmering in the midst of Hoi An's activity.
2.3. Assembly Halls
The Cantonese Assembly Hall, built in 1885, is situated in the heart of Hoi An's historic district. This assembly hall's wood and stone components work well together. Numerous ceramic objects are preserved in this location, simulating and capturing the Cantonese community of Hoi An's cultural life.
The largest and best-known of the five historic assembly halls is Fujian, which is located at 46 Tran Phu. To pray for health and fortune, visitors frequently ignite sizable incense rings and hang wish-granting paper sheets from the ceiling. On February 17, 1990, The Hall received accreditation as a national historical and cultural relic, enhancing the historic architectural landscape of Hoi An.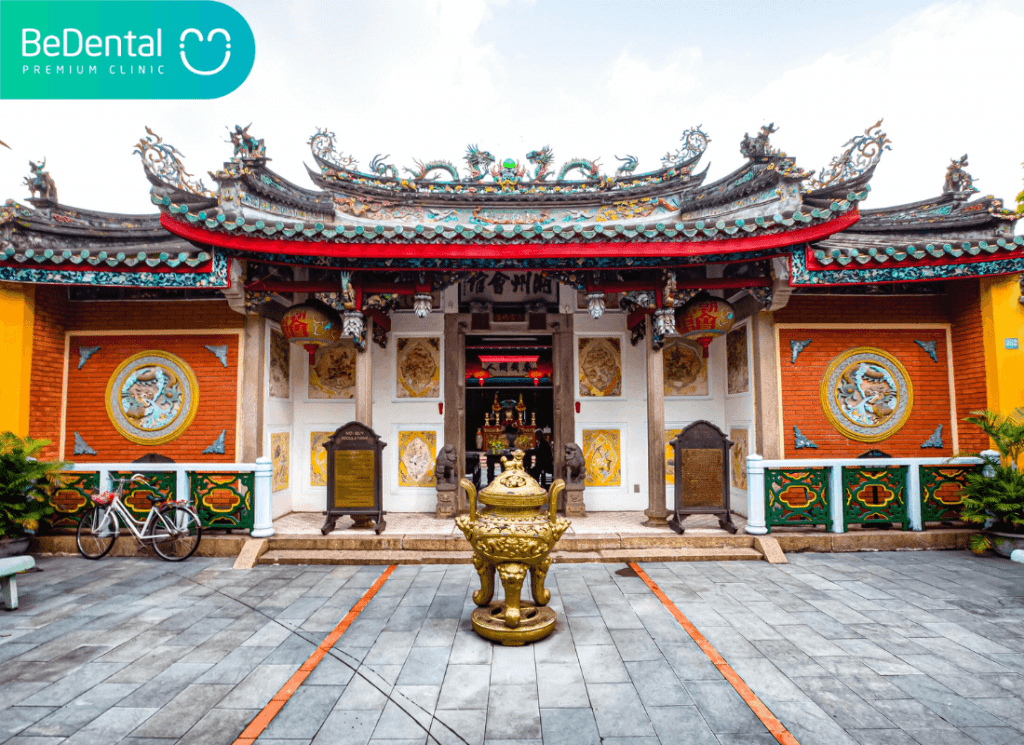 Trieu Chau Assembly Hall was built by the Chaozhou community in 1845 to worship the god Phuc Ba for safe voyage and smooth sailing. Architectural motifs are decorated according to the folk legends, many of which are embossed with porcelain.
2.4. Ancient houses
This was the first house to be recognized as a national heritage site, and numerous governors routinely stop by. The great flood of 1964 did not damage the ancient house, which somehow survived decades of flooding. The house's intricately carved wooden East Asian-inspired decorative patterns show the exchange between various architectural styles.
The entire house is constructed of pricey ironwood, giving it a traditional elegance and showcasing the owner's luxurious lifestyle. The Phung Hung Old House is the guardian of the extensive knowledge about the way of life of the merchants in the former trading port of Hoi An. In June 1993, this old home received a status of historical and cultural relic. 
–  Quang Thang Residence
One of the oldest homes in Hoi An Ancient Town, Quang Thang House was constructed about 300 years ago. As soon as you enter, the walls are covered in exquisite wood carvings of peacocks and flowers. The carpenters from the Kim Bong carpentry hamlet, who are renowned for their finely detailed work on the Hue garden houses, produced those sculptures. 
With its magnificent design, detailed decorations, and numerous priceless antique objects, the Tran Family Chapel is one of Hoi An's most well-known tourist attractions. Japanese, Chinese, and Vietnamese architectural styles are harmoniously combined in The Chapel
2.5. Sacred temples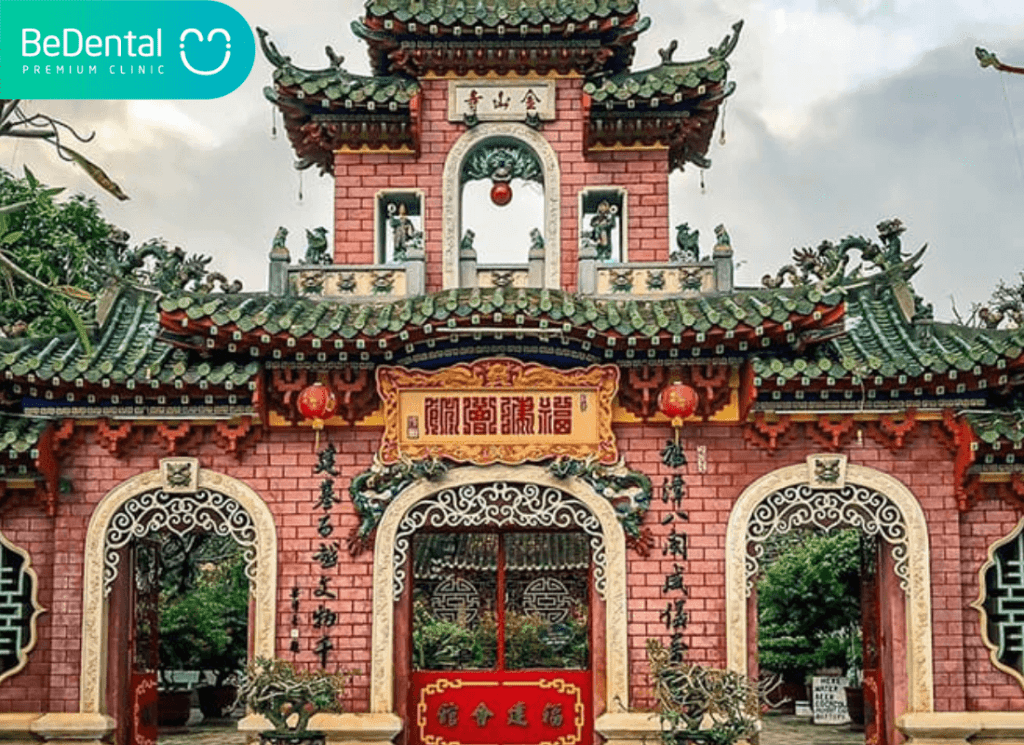 One of the most popular tourist attractions in Hoi An is Quan Cong Temple, also known as Kong Pagoda, which has significant spiritual and religious significance. The temple's stunning classical Chinese-inspired architecture mesmerizes visitors. The ancient shrine's mossy tiled roof beautifully captures the traditional allure of Hoi An's heritage. 
Ba Mu Pagoda is now one of the most well-liked check-in locations following its renovation. The pagoda is surrounded by beautifully carved golden walls, bouquets of flowers blooming with shimmering colors, and a pristine lake reflecting the sky that is as blue as an aquarium. It is located in the center of Ancient Town Hoi An. 
Chinese residents of Hoi An visit the Minh Huong Pagoda to worship their ancestors. In the center of Hoi An's Ancient Town, it is the only remaining Buddhist temple. It keeps a number of Hoi An Kim Bong carpentry village artists' carved wooden statues largely intact. 
2.6. Hoi An Central Market
Hoi An Central Market, which contrasts with the quiet and tranquility of the old town, is a standout feature of the historic district and draws a lot of visitors because of its bustling and energetic ambiance. The market itself is divided into many sections for fresh seafood, veggies, fruits, and souvenirs, but the food court is undoubtedly the most fascinating area. Visitors will be able to sample a variety of Central Vietnamese specialities here, including Cao lau, Quang noodles, etc.
2.7 Hoi Museum of Culture  
Living evidence of a former thriving commercial port can be found in a museum of cultural history. The museum, which was built in 1989, features approximately 212 authentic items and papers made in a variety of materials, including ceramics, bronze, iron, wood, and paper.
The museum is like a film carefully recording historical events of the heritage land. It continuously keeps track and witnesses the human, cultural and historical developments of Hoi An Ancient Town since its early days, from when it was a busy harbor to today – when it is a famous tourist destination.
So, after walking around Hoi An Ancient Town, you should visit the museum and immerse yourself in the flow of history to fully embrace Hoi An.
You may also want to check out : Top 12 must try dishes in Hanoi
3. What to eat: Must-eat food in Old Town Hoi An
The most well-known Vietnamese street food is banh mi.
Hoi An Banh Mi, a common household food, is regarded as "the best bread in the world" due to its distinctive flavor. Banh Mi Phuong is the most well-liked grocery store out of several. More than 20 different fillings are offered on the menu here, which includes burgers, spring rolls, pate, chicken with avocado, and salad. The unique homemade sauce, however, is what makes these tiny bread loaves stand out from the competition. Depending on the fillings, each loaf ranges in price from 20,000 to 40,000VND.
Cao Lau – A delicious Cao Lau
 A specialty of Hoi An in the Ancient Town, it features golden noodles, char siu, deep-fried pork skin, and bean sprouts on top and is drizzled with a little sauce. A bowl of Cao Lau in front of you while you relax on the balcony and observe Hoi An's streets is a culinary experience that can only be enjoyed in Hoi An. Cao Lau is relatively more expensive than other foods, costing between 30,000 and 60,000 VND per bowl.
A staple of Hoi An cuisine is the dish called "Quang noodle."
The "soul" of Quang Nam and Da Nang cuisine, according to Quang noodles, is said to be. This dish's seductive flavors—delicious chicken, soft rice flour noodles, and a thick broth—are the result of the ideal mix. Each bowl costs between 15,000 and 25,000VND.
Hoi An-style chicken rice is a delicious Vietnamese dish.
Thanks to its unique sauce, Hoi An chicken rice has a flavor of its own. The excellent chicken with sweet and sour pickled salads, and the light yellow sticky rice never fail to astound diners. You may have a mouthwatering Hoi An shredded chicken rice dish for just 20,000 VND.
Vietnamese pancake, Bánh Xèo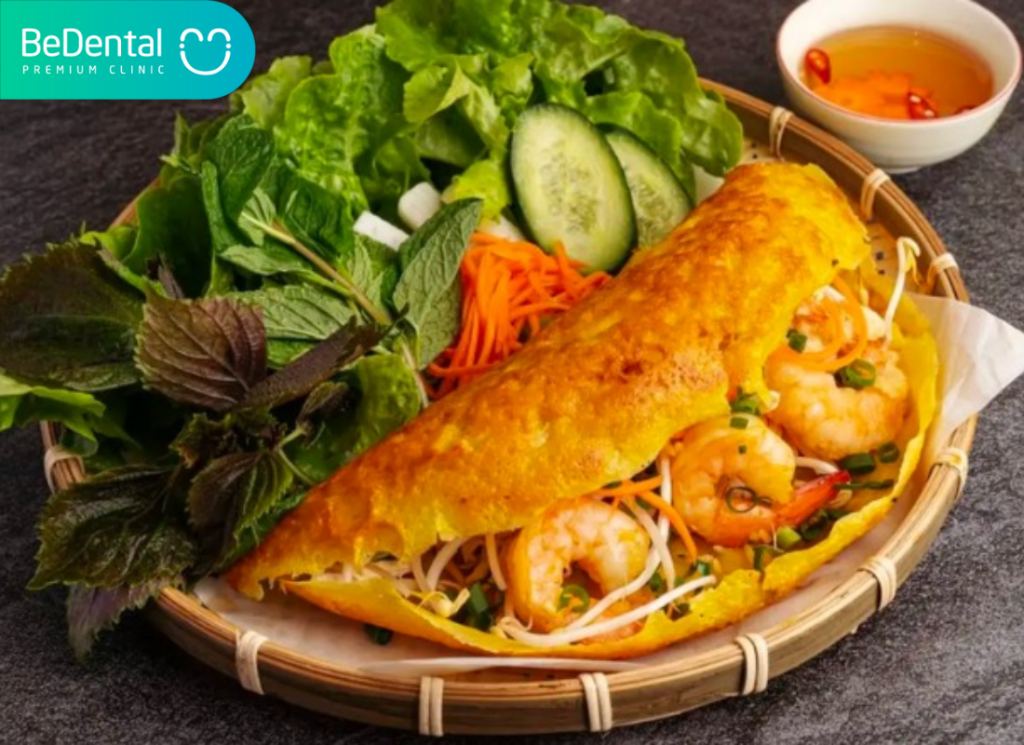 The crunchy golden pancake and the delicious flavor of the fresh shrimp and beef filling enchant visitors. Rich soy sauce and fragrant peanuts are combined to create a sauce that will satisfy even the pickiest diners. You will typically pay between 10,000 and 20,000 VND each serving.
Banh Dap, a smashed-rice pancake 
Banh Dap is a tasty treat for your palate! The mussels-covered, crispy rice pancake is dunked in flavorful fish sauce. The mussels in this place are especially juicy because stir-frying takes away the fishy flavor and leaves only the sweetness of the shellfish. The cost typically ranges between 15,000 and 50,000 VND.
4. What to shop for: Traditional souvenirs of Ancient Town Hoi An
Given that they have come to represent Hoi An Street, lanterns are another great alternative for souvenirs. The artisans have masterfully made lanterns of every size and form out of bamboo frames and vibrant silk materials.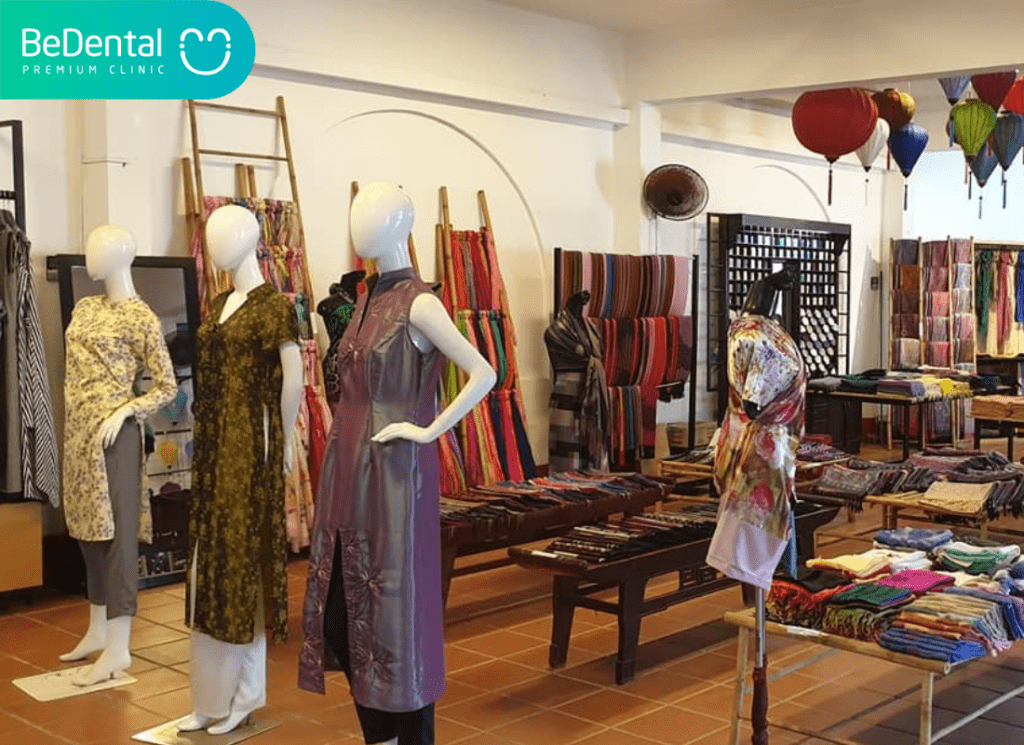 Ao Dai is a must-have item for fashion enthusiasts. Ao Dai Hoi An is a modest yet elegant fusion of traditional and modern beauty. You can choose the perfectly fitted clothes from the tailoring service.
The conical hat, which symbolizes Vietnamese traditional beauty, is a small gift with significant cultural value. It depicts both the country's agrarian way of life and the elegance of Vietnamese women. 
Tourists frequently ask experts for calligraphy because they believe it will bring them and their loved ones luck. Each flexible ink stroke made by the authors contains a wish for a joyful and peaceful new year.
In the historic town of Hoi An, creating To He has been a vocation with a long history. The 12 zodiac animals are frequently carved from the little clay "To He" into a variety of distinct sculptures. This Vietnam gift from Hoi An will be absolutely adored by children.
BEDENTAL - TOP STANDARD DENTISTRY SYSTEM
In HANOI
Address 1: 7B Thi Sach St, Ngo Thi Nham, Hai Ba Trung Dist, Ha Noi. - 0934.61.9090
Address 2: 343 Tay Son St, Nga Tu So Ward, Dong Da Dist, Ha Noi. (Nga Tu So Cross) - 0934.61.9090
Address 3: CC2 Tower  Nguyen Huu Tho St, Dinh Cong Ward, Hoang Mai Dist, Ha Noi. (Inside True Hope ) - 0934.61.9090
In HO CHI MINH
Address 1: 140 Nguyen Van Thu St, Da Kao, Dist. 1, Ho Chi Minh. - 0766.00.8080
Address2: 25, City Land urban area, Go Vap Dist, Ho Chi Minh - 0766.00.8080
Working: 9am - 9pm everyday
Tư vấn chuyên môn bài viết:
BÁC SĨ DƯƠNG THỊ THÙY NGA
Bác sĩ chỉnh nha tổng hợp
Ngôn ngữ giao tiếp: Tiếng Việt, Tiếng Anh, Tiếng Nga
Đặt Lịch Hẹn
Xem Hồ Sơ