What are Venus porcelain dental crowns ?
Originated in Germany, Venus has high durability and natural color like real teeth. With outstanding features of zirconia crowns, Venus has been chosen by many clients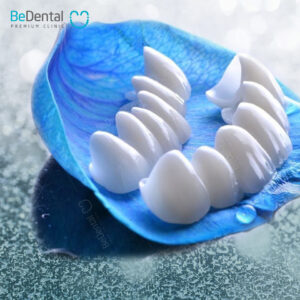 Manufactured through the modern CAD/CAM technology, Venus porcelain teeth was produced precisely about tooth shape. High-quality Porcelain workpieces are imported directly from German and heated to 1200 celsius to reach the hardness which is harder than metal crowns. Only 0.3mm to 0.5mm thickness but you can assure about chewing function and durability and don't have to worry about chipped teeth or dropped crowns
Venus is also a safe porcelain teeth line and compatible with human body. Venus porcelain dental crowns with antimicrobal high level, you don't have to concern about infection, gingivitis, gradual discoloration or darkened gum line,…
How much for a Venus porcelain tooth ?
Beside guaranteed quality, Venus is a mid-end porcelain teeth line, meet the demand of many clients. At BeDental, a Venus porcelain tooth costs 3.500.000 vnd. There are many clients trusted Venus line and chose us because of this resonable price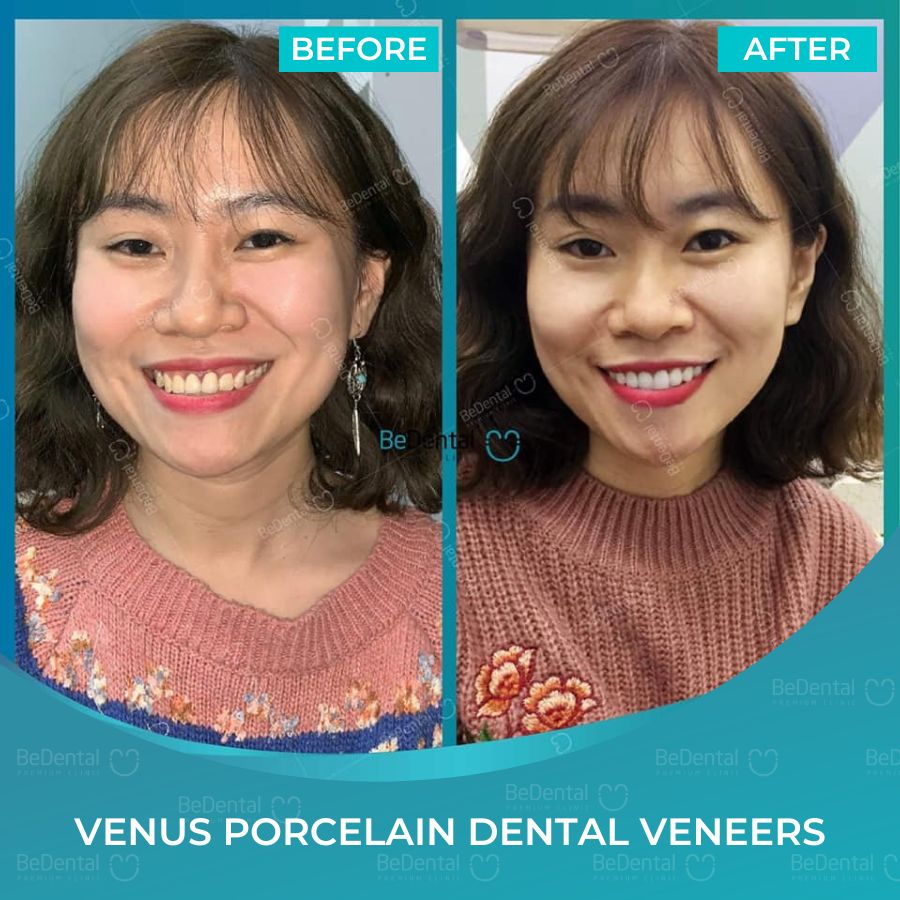 However, Venus porcelain teeth line aren't popular as it was due to the fact that there are more and more new lines on the market, fix all disadvantages of Venus such as hardness, aesthetics, endurability. Normally, Venus teeth have 400Mpa hardness, harder than real teeth 2,3 times. Nevertheless, comapred to new porcelain teeth generations, which are can reach to 1400Mpa, Venus's strength cannot consider ideal
The reflective ability of Venus porcelain is not too good, so Venus porcelain teeth are white, but they do not have the glazed and natural color like the new porcelain lines. Regarding the endurability of porcelain teeth, on average, Venus porcelain teeth have a endurability of about 15-20 years, while many other high-end porcelain lines can be maintained for a lifetime if cared for properly.
Who can use Venus porcelain dental crowns ?
People who have teeth discoloration, tetracycline teeth

People who have chipped or broken teeth

People who have to do root canal treatment

People who have slight underbite, overbite, uneven tooth

People who have gap-toothed

People who make a bridge for teeth or make dental implant
See more: Lisi press veneers
Clients's feedback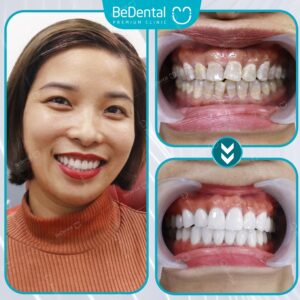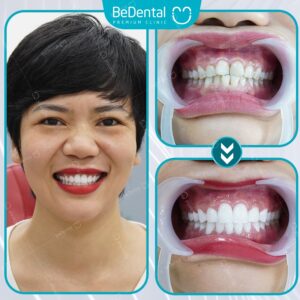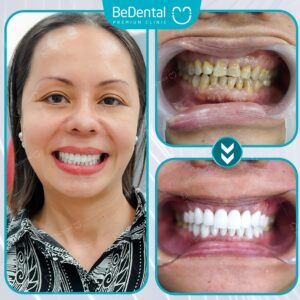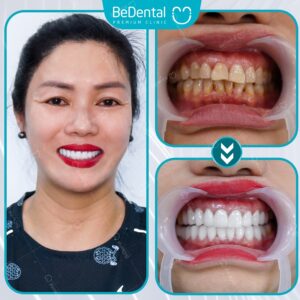 Where can you get the service ?
On the market, there are myriad dental clinics supply Venus porcelain dental crowns. However, there are also many places supply low quality one.
You should consider pretigious dental clinics to have porcelain teeth to advoid complication such as gingivitis, inflammation,…
See more: Roland porcelain crowns
BeDental is one of the most reputable clinic in Ha Noi and Ho Chi Minh city with advantages:
Free X-ray and counsulting for clients
Qualified doctors with many years experiece, specialize in dental field.
Clear and resonable fee,having contract between patient and doctors
Well-equipped clinic, sterilization rooms meet the Ministry of Health's standards
Mvodern dental equipment which is imported from foreign countries, certified for safety by the Ministry of Health.
Venus porcelain teeth imported directly from German
Warranty card for different porcelain teeth
REGISTER FOR DOCTOR'S CONSULTING
Contact us via Hotline 0934.61.9090 so we can answer your questions
More promotion: Dental porcelain crowns promotion
      IN HA NOI
Address 1: 7B Thi Sach St, Ngo Thi Nham, Hai Ba Trung Dist, Ha Noi. – 0934.61.9090
Address 2: 98C Chien Thang St, Van Quan, Ha Dong Dist, Ha Noi. – 0934.61.9090
      IN HO CHI MINH CITY
Address 1: 56 Nguyen Dinh Chieu St, Da Kao, Dist. 1, Ho Chi Minh. – 0766.00.8080
BEDENTAL - TOP STANDARD DENTISTRY SYSTEM
In HANOI
Address 1: 7B Thi Sach St, Ngo Thi Nham, Hai Ba Trung Dist, Ha Noi. - 0934.61.9090
Address 2: 98C Chien Thang St, Van Quan, Ha Dong Dist, Ha Noi. - 0934.61.9090
In HO CHI MINH
Address 1: 56 Nguyen Dinh Chieu St, Da Kao, Dist. 1, Ho Chi Minh. - 0766.00.8080
Working: 9am - 9pm everyday