What are the most common dental services?
Going to the dentist may be scary or terrifying for many individuals. The buzzing noises, x-ray equipment, and huge seats might be intimidating. Yet, if you know what to expect, the experience will be a lot more bearable.
Individuals go to the dentist for a variety of reasons, but there are a few basic treatments that everyone should be aware of. Here are ten of the most frequent dental treatments that we may do at BeDental.
1 – Common Dental Service: Teeth Cleanings 
This is by far the most prevalent cause for seeing the dentist. Many dentists advise six-month cleanings, with some advising once a year. In any case, it's an important aspect of oral health. Your toothbrush will never be as effective as a dentist's equipment for cleaning your teeth.
A thorough dental cleaning once or twice a year will maintain your teeth healthy, gleaming, and powerful. Also, cleaning is not painful, so there is no need to be concerned!
2 – Dental service: Teeth Whitening 
Cleaning and whitening are both reasonably painless procedures. Some people are allergic to the whitening substances used, but the treatment is easy and can be done in most dental facilities. At-home teeth whitening products need a substantial amount of extra time and work. You must buy kits and devote a large amount of time.
Because it is done by specialists, bleaching is faster and safer at a dental office. Dentists usually employ a specific hydrogen peroxide gel and an unique light source to whiten teeth quickly.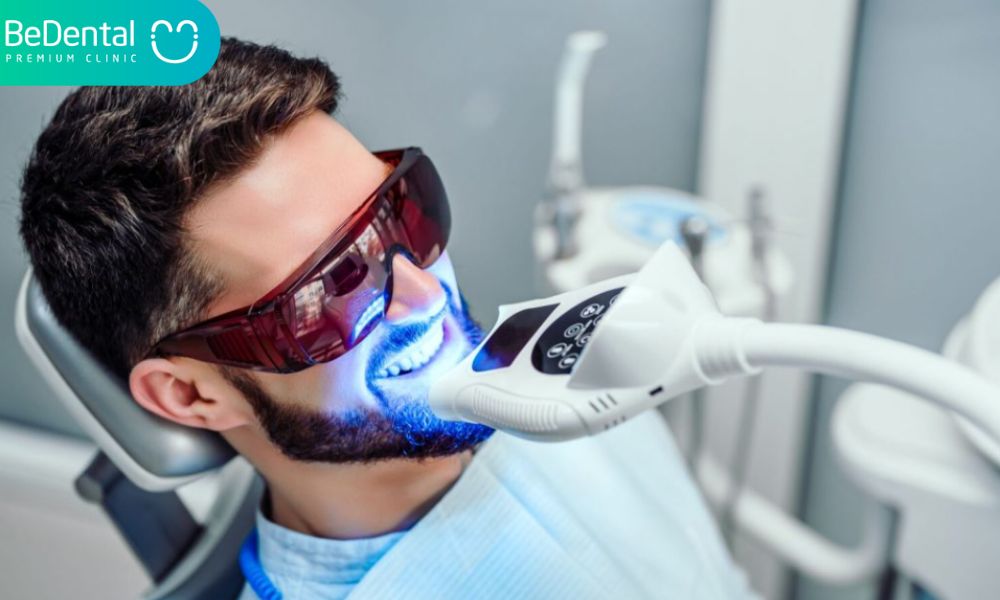 3 – Dental service: Tooth Extractions 
Extraction appears to be both alarming and painful. To be sure, these aren't the most pleasant operations. Your dentist, on the other hand, will do all necessary to put you at rest. An extraction may be required for a variety of reasons.
4 – Dental service: Veneers 
Your dentist may recommend veneers if your teeth are crooked or stained. These are popular treatments for common dental problems. It's a thin covering that goes over the front of a tooth or set of teeth. They're usually used for whitening, although they can also be used for correction. Most consumers find the treatment to be straightforward and painless, and dentists agree.
5 – Dental service: Fillings 
Cavities are far too frequent and far too simple to acquire. The majority of cavities are treated with a filling. When exposed to acids found in food and your body, they can readily destroy tooth enamel.
Thankfully, most cavities may be filled rapidly. You will most likely be numbed, which can linger for many hours after the filling is done. It normally takes approximately an hour to finish, after which it is as good as new! You may feel some pressure as they operate, but it should not be uncomfortable.
6 – Dental service: Crowns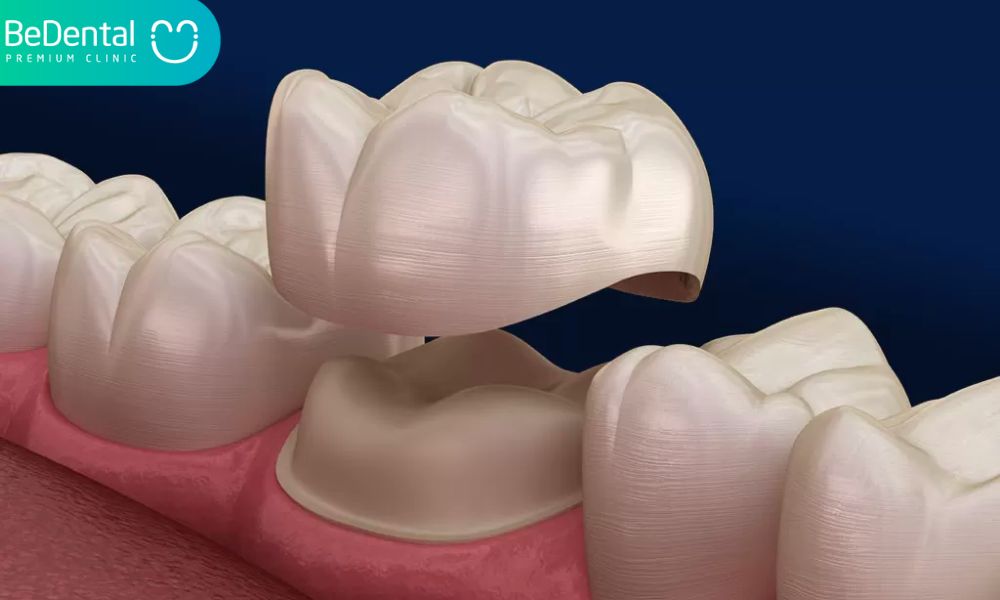 If your cavity is too large for a filling or the top of your tooth has deteriorated, a crown is the cure. They are often two-visit treatments, although they should not be horribly uncomfortable, as fillings are. A model of your tooth will be taken by your dentist so that a lab can construct a custom-fit crown to replace the decaying region.
Several offices have "printers" on-site. They capture images with an unique x-ray and computer combo and quickly create a crown! The second appointment will include fitting and securing the crown, which is often a quick and painless operation.
7 – Dental service: Root Canal 
With good reason, most people hate this one. Excruciating dental pain frequently precedes root canal therapy. A root canal suggests diseased and inflammatory tissue inside or under your tooth. To alleviate pain, the dentist must deaden the nerve and remove the tissue. You may need to take an antibiotic before the surgery.
The good news is that you will be numbed before it happens, so you will feel merely pressure rather than pain. You will be numb for a while after the treatment, which might take several hours, but you should be pain-free because the infection has been eliminated.
8 – Dental service: Braces/Invisalign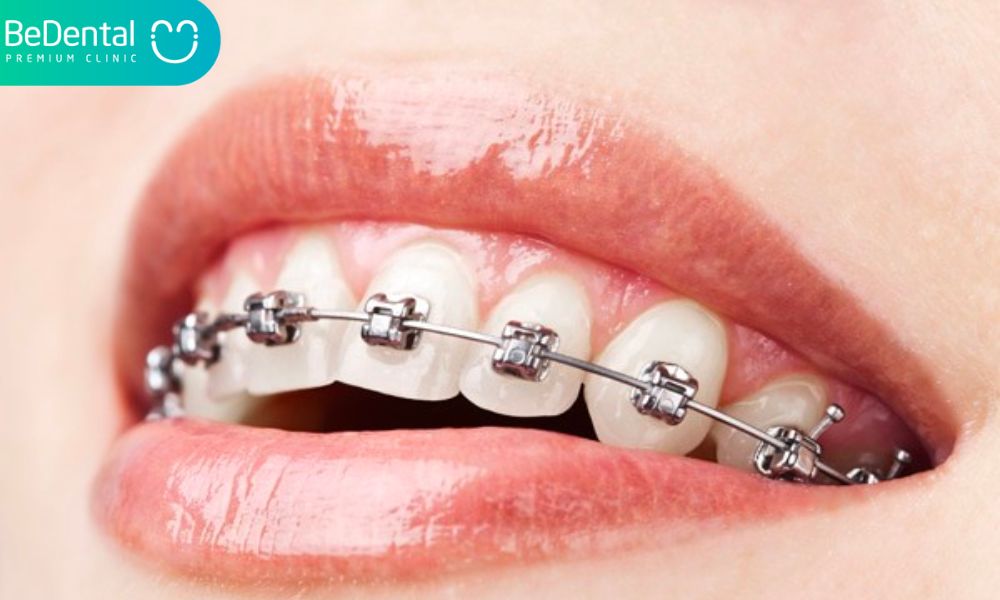 Conventional braces are giving way to Invisalign, although they both serve the same objective. Straighter teeth are frequently healthier and simpler to care for, thus straightening and correcting crooked teeth is the objective. Traditional braces employ metal braces and other materials to progressively tighten teeth back into position. Invisalign is less apparent and takes longer to complete, but it is still a highly effective method of achieving the same goal. The technique for putting them on might be a little uncomfortable, but nothing too serious.
9 – Dental service: Bonding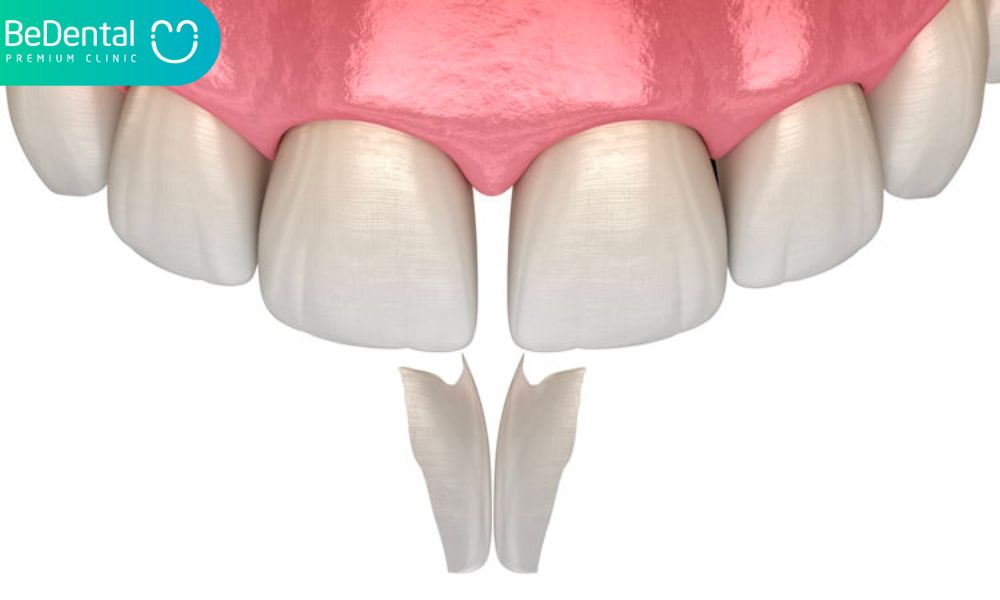 Another technique for restoring broken or chipped teeth. It is made of a resin (a type of plastic) that your dentist colors to match the color of your natural teeth. It is less intrusive than other procedures, especially when dealing with small problems. Many layers are necessary to completely attach the resin, and each layer is "dried" using a light. After that, the area is polished and cleansed to mix in with the tooth. It's a straightforward technique, although it might take some time.
10 – Dental service:
Dentures 
Dentures are typically linked with age, however they are necessary for many people. They are generally detachable and are meant to replace teeth in a natural fashion. Fitting dentures is a typical and time-consuming process. In the end, having a whole set of functional teeth is worthwhile.
Conclusion 
Coming to the dentist might be scary, but the greatest dentists will put you at ease. Continue reading to learn about typical procedures and what to expect. As a result, when you sit in the chair, you're less likely to envision yourself in excruciating pain.
More
Dental appointment: Making a dental appointment with 5 tips
Water flosser: 5 things to consider a water flosser
Grillz and 8 things you should know
Dental Implants: Why Choose Vietnam for Dental Implants?
Ceramic brace and 4 common questions
Tư vấn chuyên môn bài viết:
BÁC SĨ DƯƠNG THỊ THÙY NGA
Bác sĩ chỉnh nha tổng hợp
Ngôn ngữ giao tiếp: Tiếng Việt, Tiếng Anh, Tiếng Nga
Đặt Lịch Hẹn
Xem Hồ Sơ
BEDENTAL - TOP STANDARD DENTISTRY SYSTEM
In HANOI
Address 1: 7B Thi Sach St, Ngo Thi Nham, Hai Ba Trung Dist, Ha Noi. - 0934.61.9090
Address 2: 343 Tay Son St, Nga Tu So Ward, Dong Da Dist, Ha Noi. (Nga Tu So Cross) - 0934.61.9090
Address 3: CC2 Tower  Nguyen Huu Tho St, Dinh Cong Ward, Hoang Mai Dist, Ha Noi. (Inside True Hope ) - 0934.61.9090
In HO CHI MINH
Address 1: 140 Nguyen Van Thu St, Da Kao, Dist. 1, Ho Chi Minh. - 0766.00.8080
Address2: 25, City Land urban area, Go Vap Dist, Ho Chi Minh - 0766.00.8080
Working: 9am - 9pm everyday