Should you get an electric toothbrush? Let's find out below!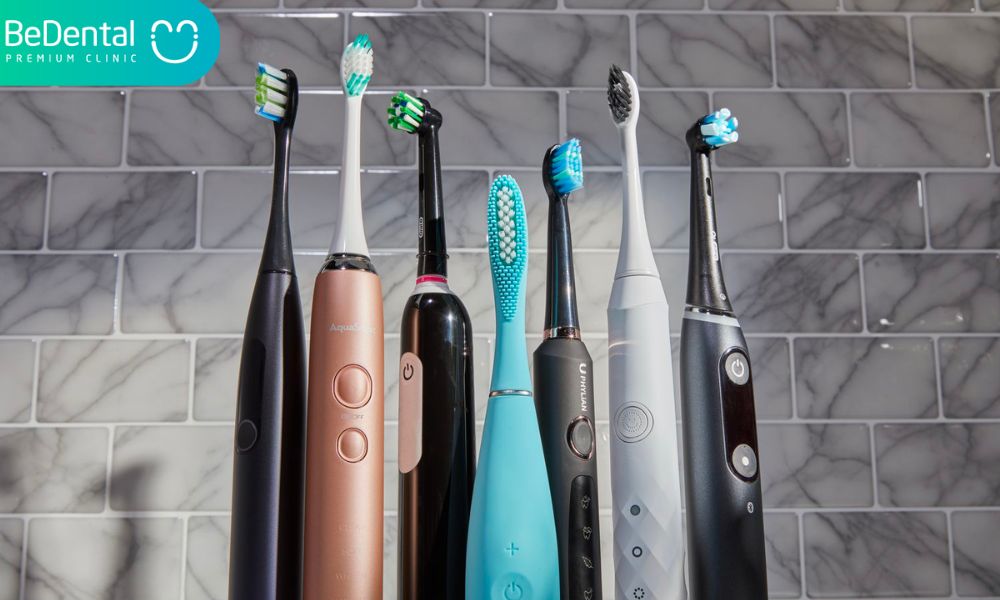 An electric toothbrush, often known as a powered toothbrush, is a battery-driven device that cleans your teeth by vibrating or spinning bristles.
Types of Electric Toothbrushes?
Electric toothbrushes are traditionally classified into three sorts, however the distinctions are becoming increasingly blurred as newer models integrate several capabilities. Some of the categories are as follows:
Oscillating rotary toothbrushes: To clean each tooth, these toothbrushes include tiny circular heads that revolve back and forth. Some versions combine the spinning function with vibrating and pulsating to assist remove more plaque.

Sonic toothbrushes include vibrating brush heads that move bristles side to side quickly. To be designated as a sonic toothbrush, the vibration must be quick enough to generate an audible hum. Today's sonic toothbrushes have frequencies ranging from 50,000 to 100,000 motions per minute.

Ultrasonic toothbrushes: Instead of using physical motion to clean your teeth, ultrasonic toothbrushes utilize a high frequency of vibration known as ultrasound to eliminate plaque and food particles. According to BeDental, current ultrasonic toothbrushes employ operating frequencies ranging from 20 kHz to 10 MHz. That translates to about 1.2 billion motions every minute! While ultrasonic brushes may break up plaque without moving, most versions additionally feature a sonic vibration to assist in the removal of any leftover plaque or food particles.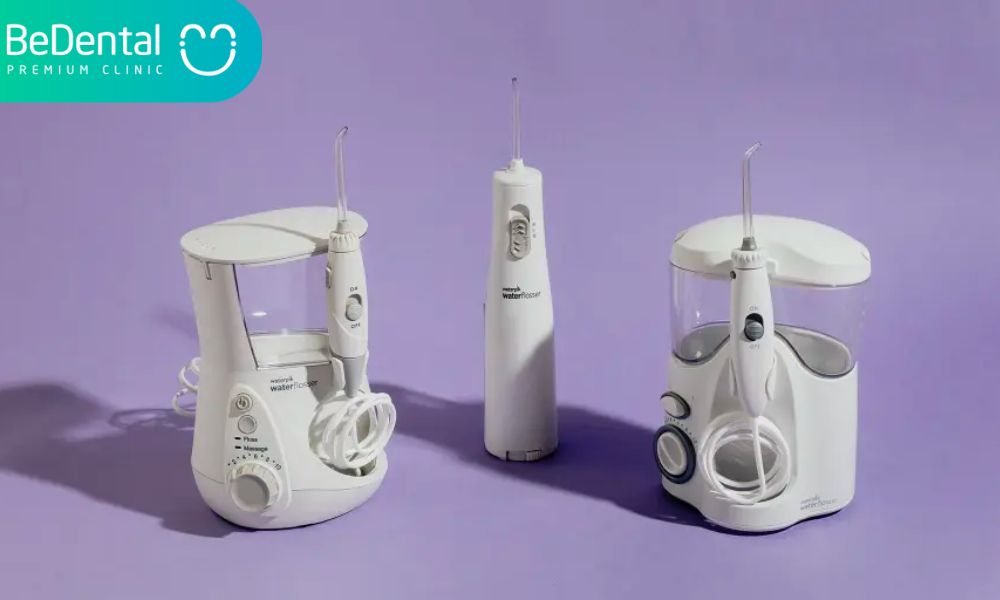 What Are the Benefits of an Electric Toothbrush?
Although an electric toothbrush is not essential for clean and healthy teeth (a manual toothbrush is sufficient), some studies show that it can help with gum health maintenance and tooth decay reduction. An electric toothbrush reduced pocket depth and gum recession by 22% and tooth decay advancement by 18%, according to an 11-year research published in the Journal of Clinical Periodontology. Also, compared to manual brushers, electric toothbrush users maintained 19.5% more teeth in their mouth. Over the course of three months, another research discovered that sonic toothbrushes considerably decreased plaque and gingivitis more efficiently than manual toothbrushes.
Electric Toothbrush Features
Powered toothbrushes can also benefit from a range of features that help you enhance your toothbrushing technique. Here are several examples:
Timer: To urge you to brush for the entire two minutes, many electric toothbrushes contain a two-minute timer. Some brushes buzz or beep every 30 seconds to assist you to evenly brush each quadrant of your mouth.

Pressure sensor: If you have a propensity of over brushing your teeth, some versions have a sensor that activates when you apply too much pressure and risk abrasion.
Larger handle: For persons with arthritis and other medical issues, electric toothbrushes offer wider, more comfortable handles that are simpler to hold and operate than traditional brushes.

Cleaning modes: Some electric toothbrushes have various settings that allow you to adjust how your toothbrush cleans individual teeth in your mouth based on your oral hygiene objectives. Some include a sensitive tooth mode, for example, to give a softer cleaning.

Reminders: Your powered toothbrush may also remind you to replace the brush head every three months to improve hygiene and avoid brushing your teeth with worn toothbrush bristles.

Smartphone apps: High-end models may even incorporate Bluetooth connectivity and built-in sensors that interface with a smartphone app to measure your brushing habits. Similar applications are also available for children, allowing you to begin instilling healthy oral hygiene habits in your children at a young age.
What Electric Toothbrush Should I Use?
The finest electric toothbrush for you is the one with which you are most comfortable. Both oscillating rotary toothbrushes and sonic toothbrushes have enough data to support their usage, so your decision is largely on personal taste. It is more crucial, however, that you focus on acquiring good brushing technique. While choosing the best electric toothbrush for you, look for the following features:
Ease of use: Your toothbrush should make brushing more comfortable, not more complicated.

Comfortable design: The handle should be easy to grip, and the brush head and bristle design should accommodate your mouth.

Soft bristles: Choose soft bristles to clean your teeth without damaging your gums or tooth enamel.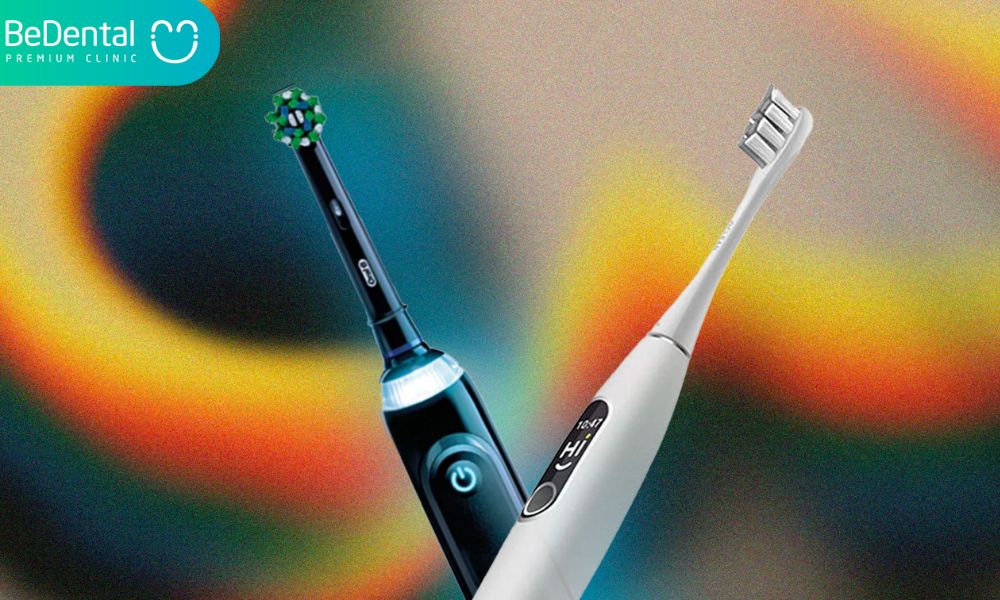 If you are still unsure about which electric toothbrush is ideal for you, speak with your dentist or dental hygienist. They can advise you on the ideal model for your needs and show you how to use the technology. When used appropriately, an electric toothbrush may give several fantastic benefits for a beautiful, healthy smile.
More
Water flosser: 5 things to consider a water flosser
Water flosser vs traditional floss: Which types suitable for you?
Water flossers: The 8 best water flossers of 2023
Scaling and Polishing – Deep Oral Cleaning and 5 Habits To Keep Teeth Healthy
Composite Veneers and 3 exceptional advantages of Composite Veneers
Tư vấn chuyên môn bài viết:
BÁC SĨ DƯƠNG THỊ THÙY NGA
Bác sĩ chỉnh nha tổng hợp
Ngôn ngữ giao tiếp: Tiếng Việt, Tiếng Anh, Tiếng Nga
Đặt Lịch Hẹn
Xem Hồ Sơ
BEDENTAL - TOP STANDARD DENTISTRY SYSTEM
In HANOI
Address 1: 7B Thi Sach St, Ngo Thi Nham, Hai Ba Trung Dist, Ha Noi. - 0934.61.9090
Address 2: 343 Tay Son St, Nga Tu So Ward, Dong Da Dist, Ha Noi. (Nga Tu So Cross) - 0934.61.9090
Address 3: CC2 Tower  Nguyen Huu Tho St, Dinh Cong Ward, Hoang Mai Dist, Ha Noi. (Inside True Hope ) - 0934.61.9090
In HO CHI MINH
Address 1: 140 Nguyen Van Thu St, Da Kao, Dist. 1, Ho Chi Minh. - 0766.00.8080
Address2: 25, City Land urban area, Go Vap Dist, Ho Chi Minh - 0766.00.8080
Working: 9am - 9pm everyday